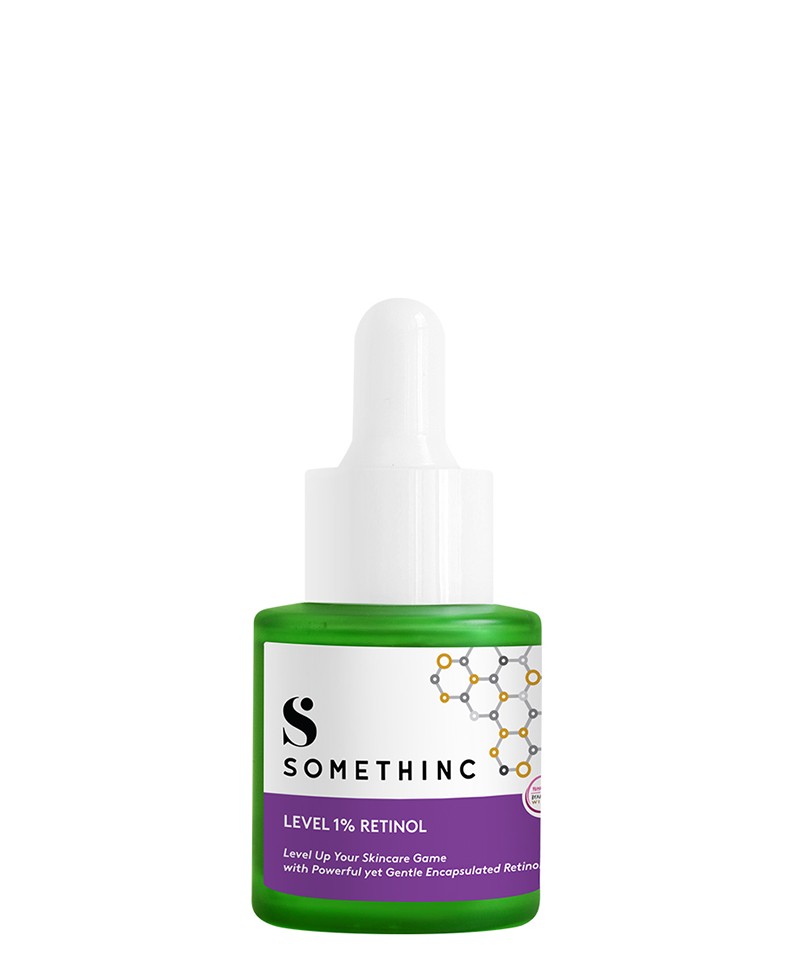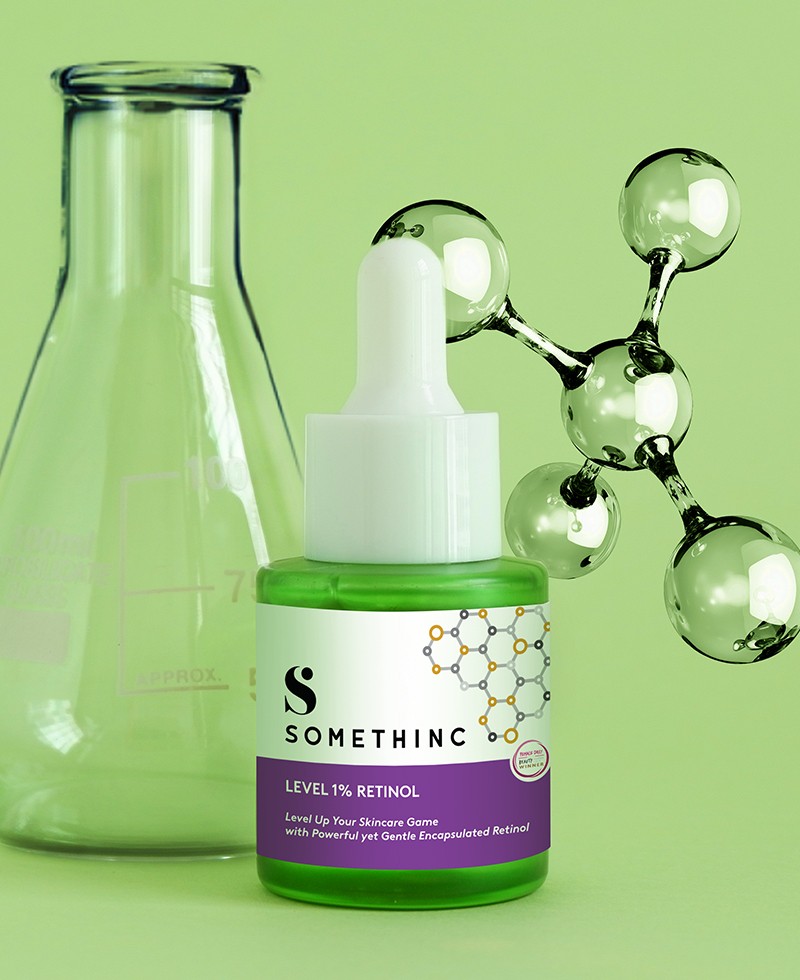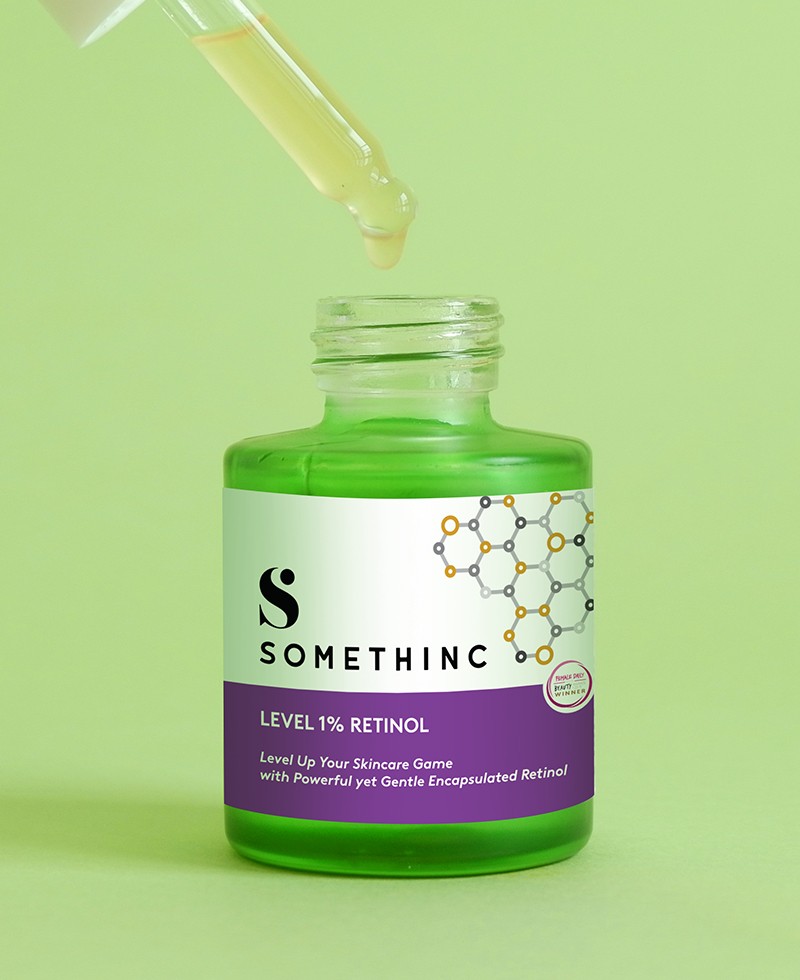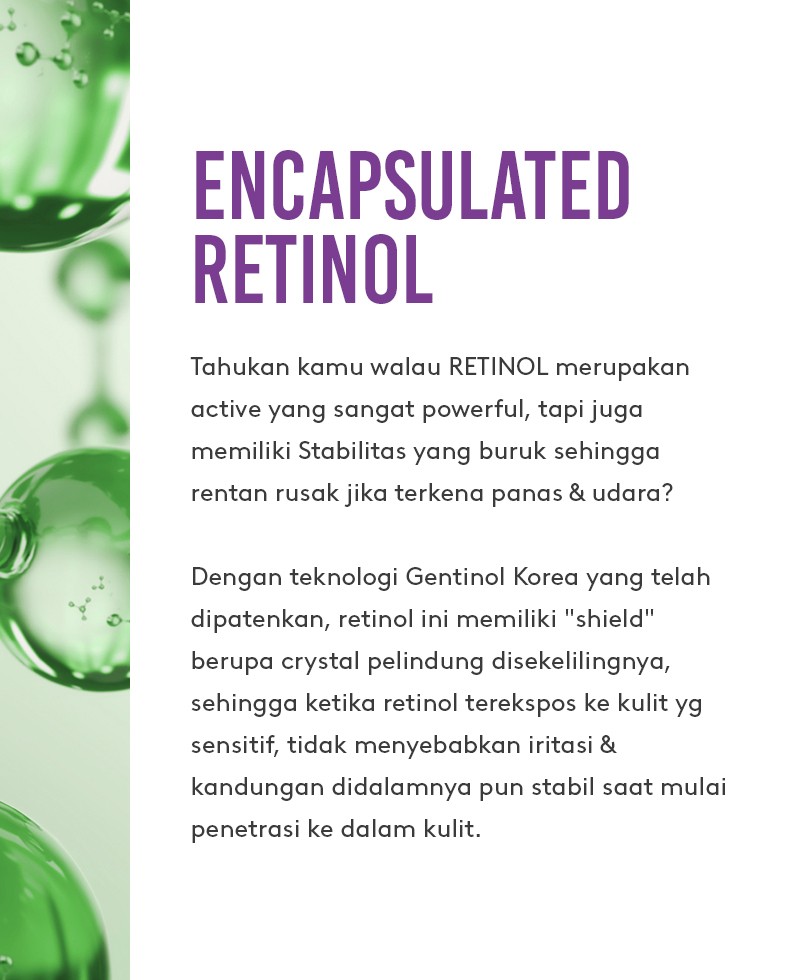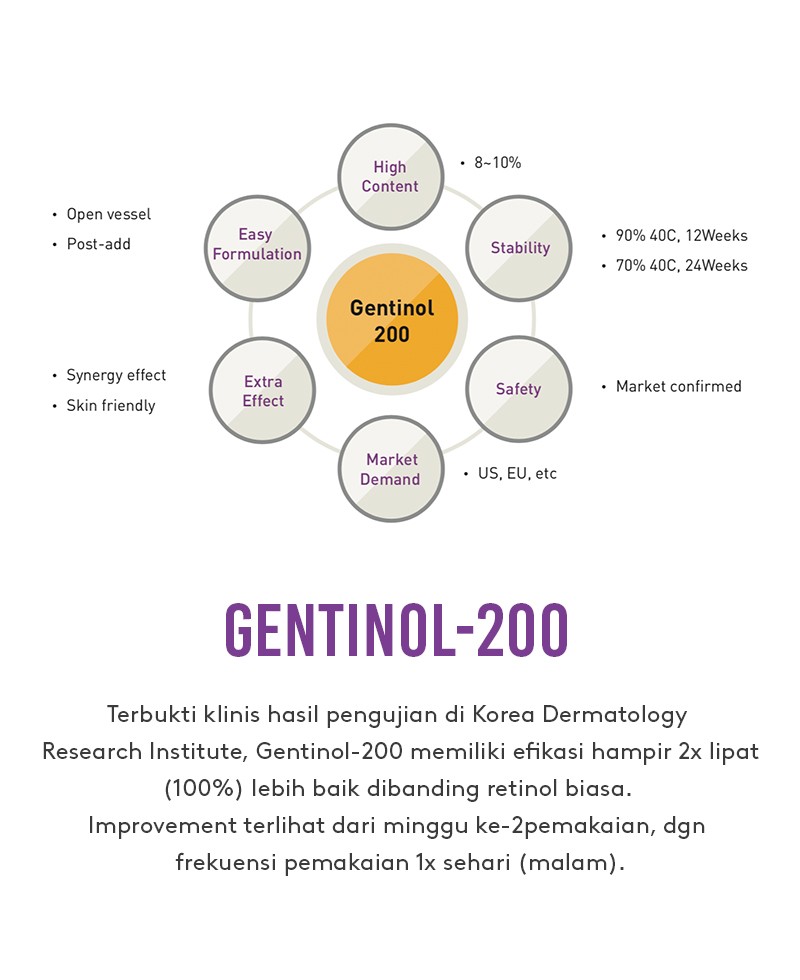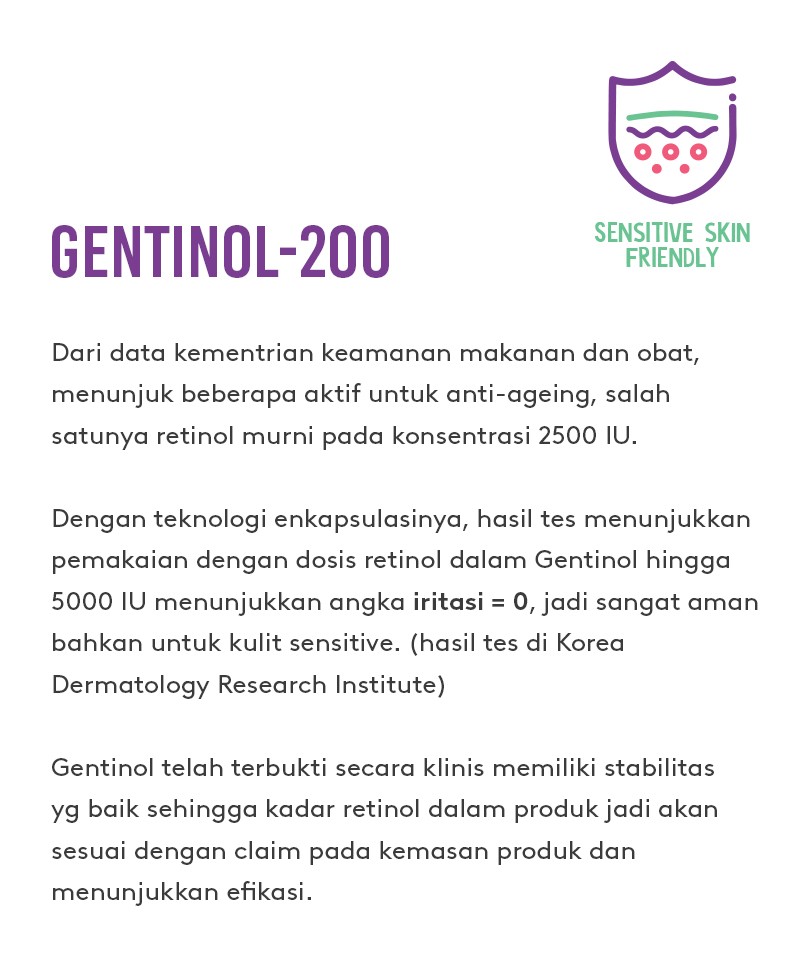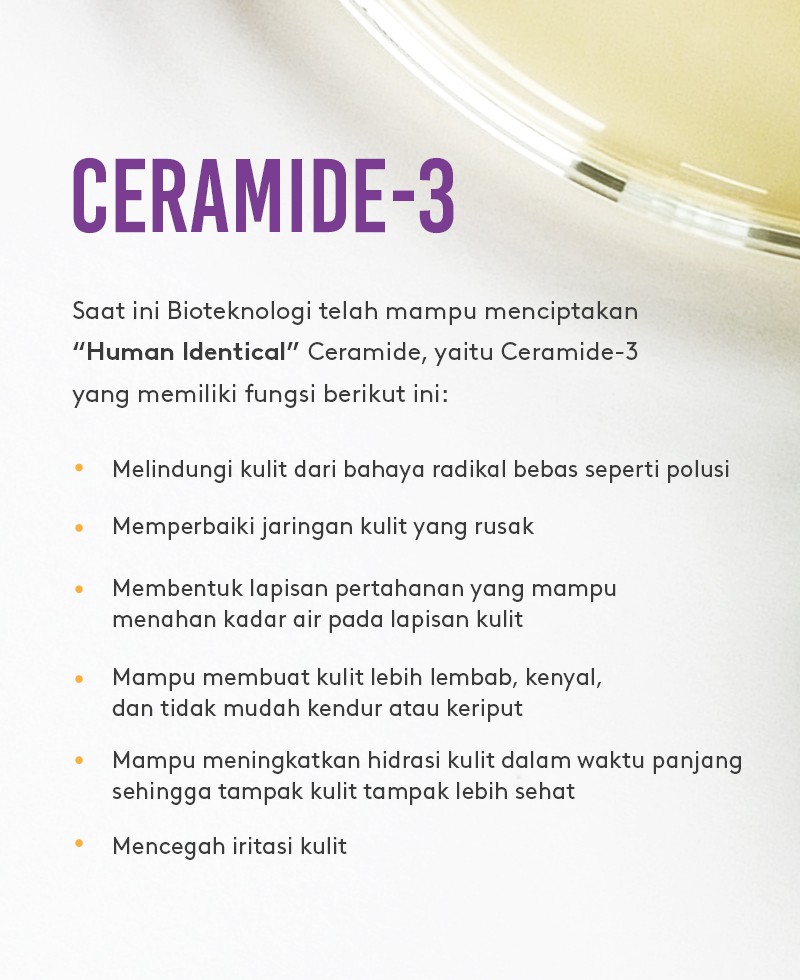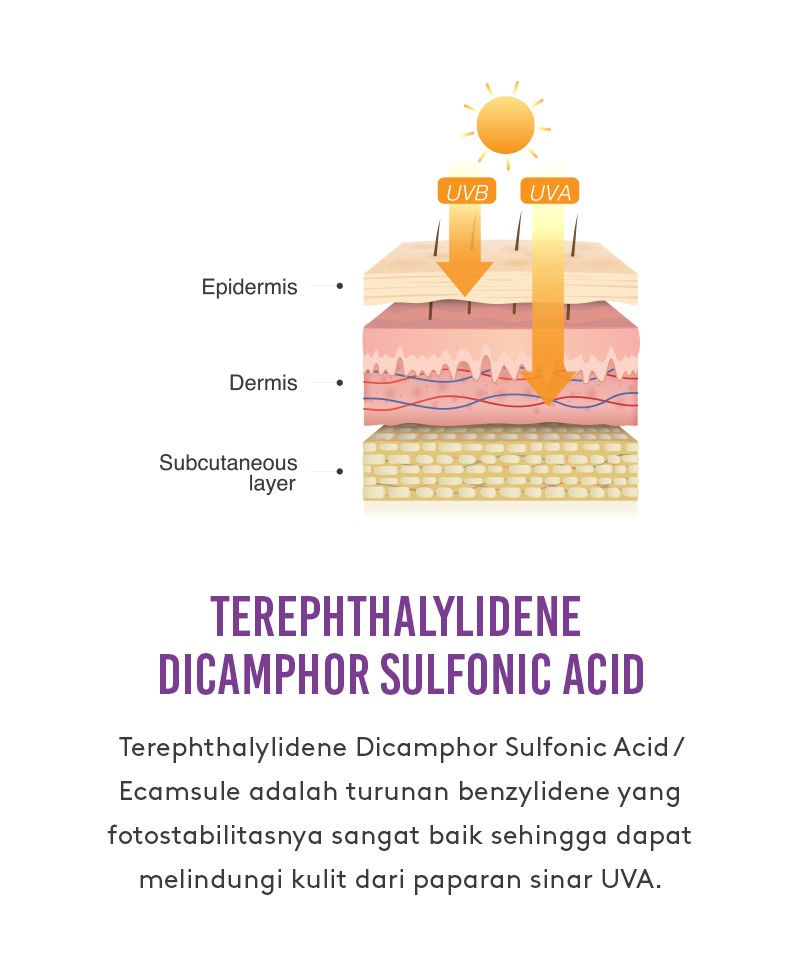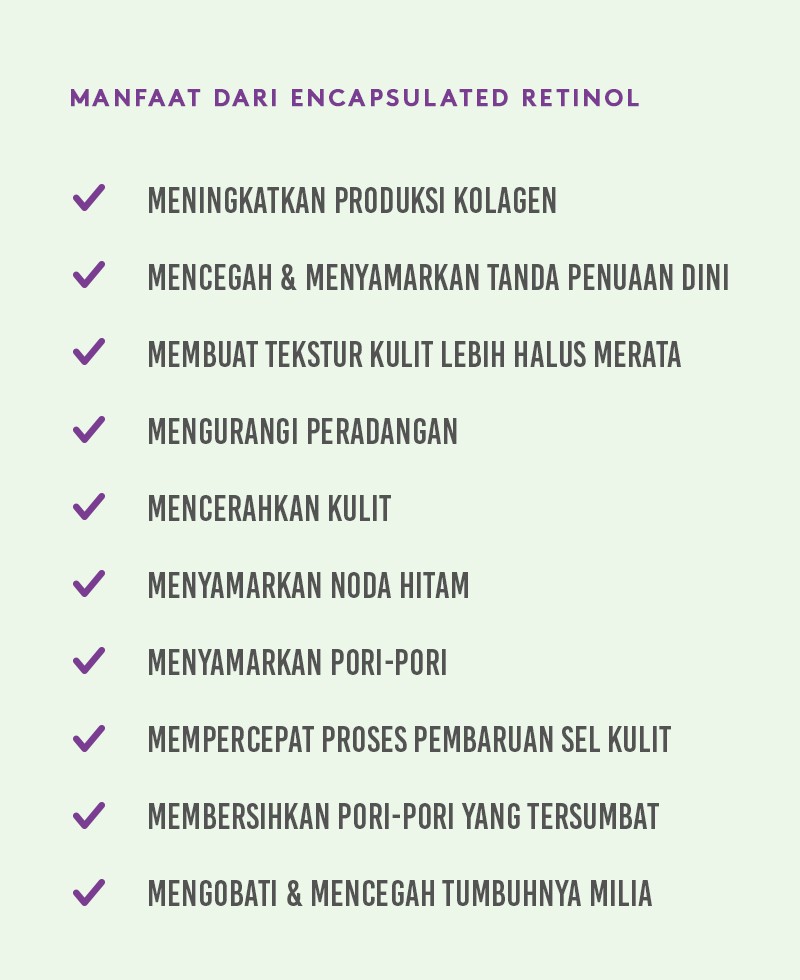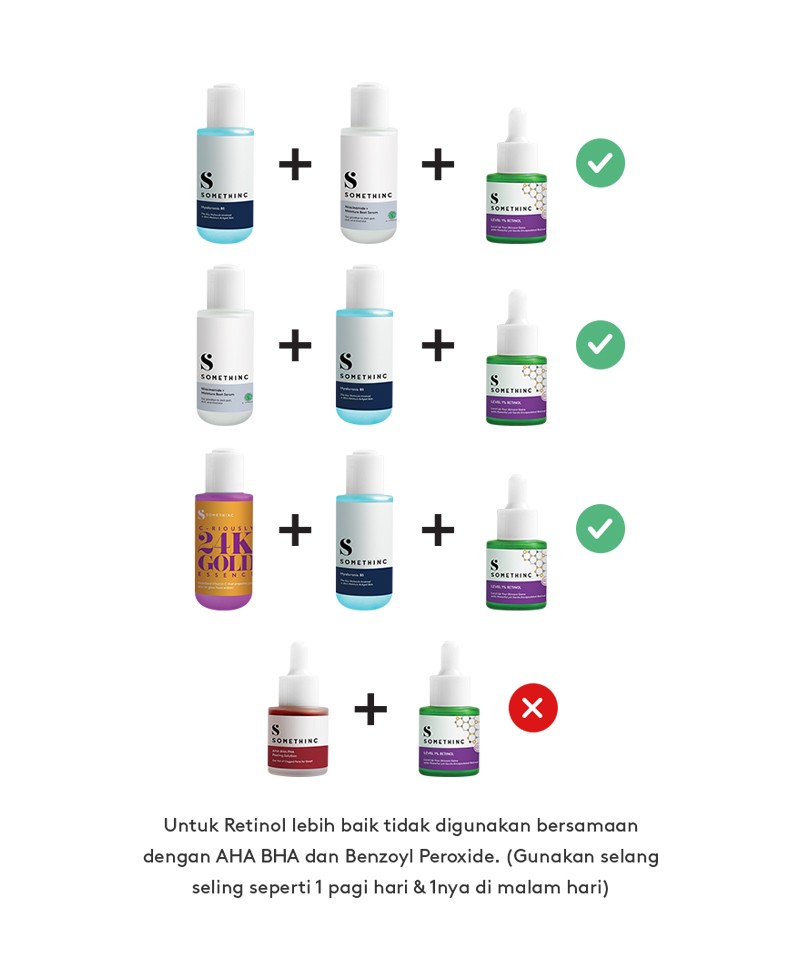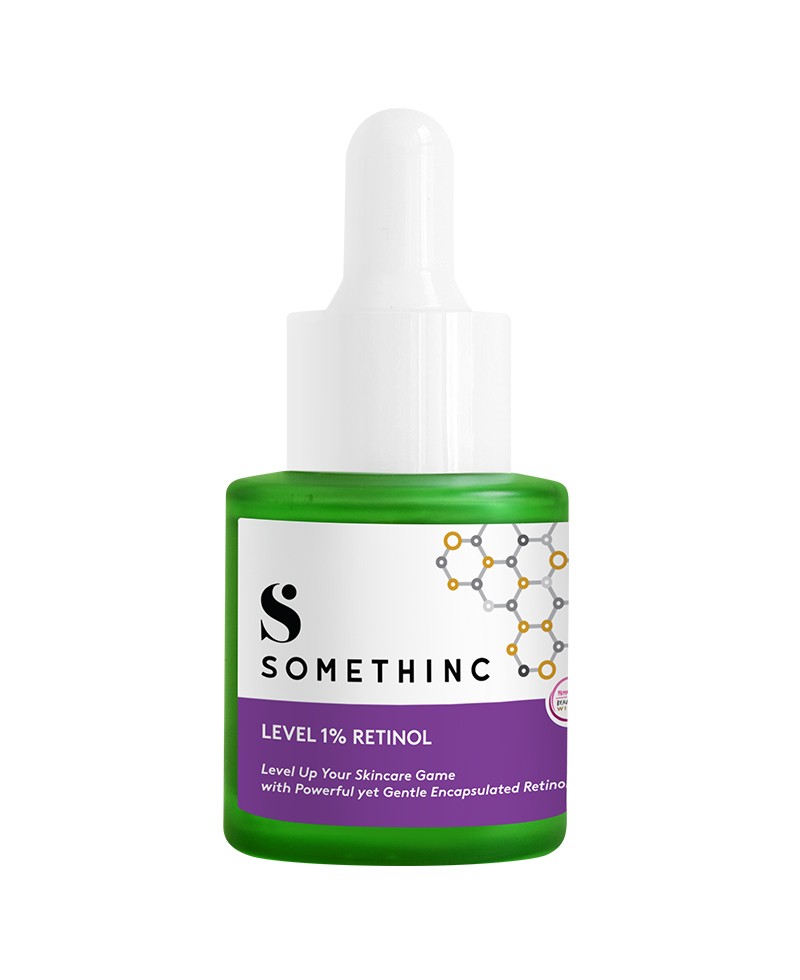 LEVEL 1% RETINOL
Rp 155.000
Taking Your Skin(& Neck)Care Routine To The Next Level!
Introducing: LEVEL 1% (Encapsulated) RETINOL
Encapsulated Retinol 1% with newest Gentinol-200 technology from Korea who has more Greater Stability, Safe for Sensitive Skin, & Formulated with a pH equivalent to skin pH: 5-6, so it doesn't irritate your skin <3
Ceramide3 & Hyaluronic Acid in this retinol protects the skin from Free Radicals, Anti-Pollution, & Retain moisture level in your skin.
Encapsulated Retinol penetrates skin cells, divides itself, detects skin problems in the targeted layers, & repairs all the problems.
At the same time, the Encapsulated crystal particles also create a protective shield on the surface of the skin to prevent it from dehydration.
Why is Encapsulated Retinol more effective?
Retinol works from the inner skin layer to the top, so it can target the right areas & achieve the desired results.
With Encapsulation technology, retinol does not easily evaporate into the air and exposed to UV light, so that its effectiveness remains protected & not oxidized easily.
NA18202000062
Read more
Skin Result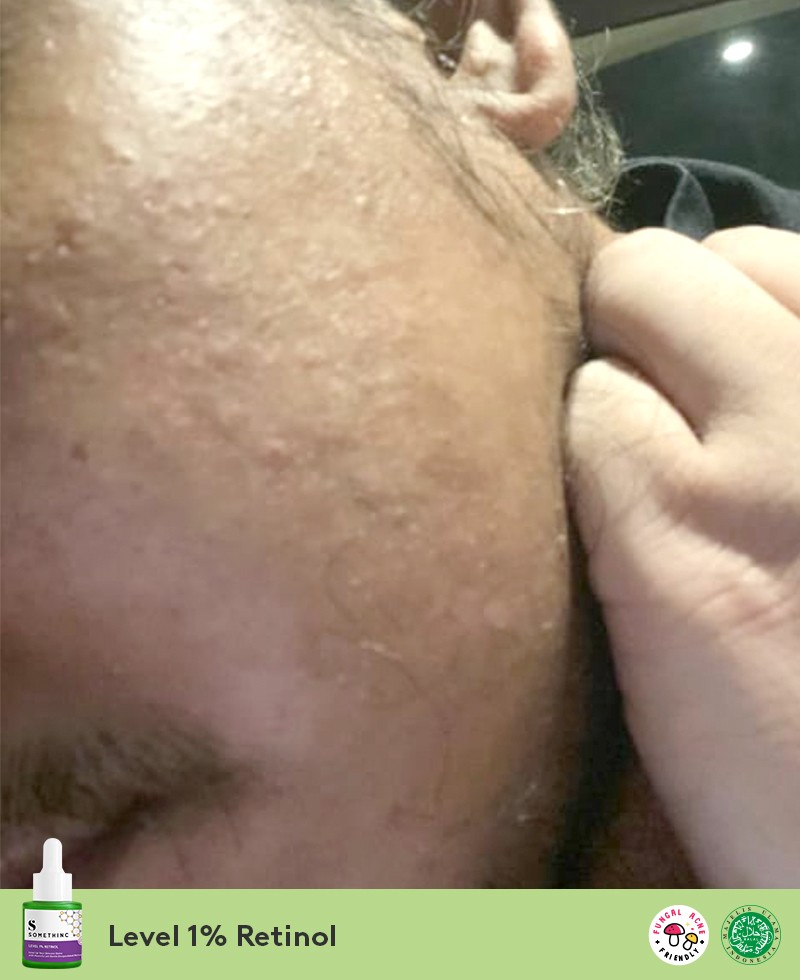 Application Tips
1 time/day & although our retinol can be used also during the day, we still recommend using it at Night.
Avoid layering with Somethinc AHA BHA PHA (Switch the intervals).
How To Use:
- 1 time/day (It is recommended to use the product at night)
- Use After Toner & Before Moisturizer
- Can be layered with C-RIOUSLY 24k Gold Essence, Niacinamide Moisture Beet, & Hyaluronic B5
- Use a dropper to apply 5-10 drops
- Slowly pat the 1% Retinol onto Face & Neck Area.
- It is recommended to use the product for at least 6 weeks to notice a difference
- DO NOT LAYER THIS RETINOL WITH AHA BHA PHA / SALICYLIC ACID / BENZOYL PEROXIDE ( swatch the intervals)
- AVOID RETINOL DURING PREGNANCY! & Give a spare 3-4 days first if you do a peeling/laser treatment
Ingredients
Aqua, Terephthalylidene Dicamphor Sulfonic Acid, Butylene Glycol, Glycerin, Ceramide-3, Triethanolamine, Retinol, Hydroxyethylcellulose, Phenoxyethanol, Allantoin, Hyaluronic acid, Disodium Edta.
Q&A
What does en-capsulate retinol mean?
Retinol was made by encapsulating (It is similar to the kind of crystal that forms protective skin-layer) with the newest technology: Genitol200 from Korean, so is much safer, stable, and hard to oxidize if exposed to the sunlight and it doesn't make your skin dry after applying this product
So, does the retinol make our skin irritated easily?
NO! Retinol is safer if applied for sensitive skin because it's been encapsulated and it has the same level of PH with skin PH = 5-6
You can use this retinol even during the day.
Are there any other skincare ingredients that I should avoid when using Somethinc LEVEL 1% RETINOL?
Avoid concurrently with AHA BHA PHA / SALICYLIC ACID / BENZOYL PEROXIDE (user switch).
So you can use it with CRIOUSLY 24K GOLD ESSENCE? Can it be combined with Vitamin C?
Of course, you can! Because this Retinol has been encapsulated & the pH of the Retinol is similar and namely the pH of the skin, then you can safely layer it together!
Is this product safe to use every day?
Of course. As a first-timer, you can try 2x / week, then increase the intensity to 1x day. Don't forget to use sunscreen if you want to use it during the day.
Are somethinc products already HALAL certified and already registered to BPOM?
Yes, Somethinc products already registered to BPOM and received a Halal certificate from MUI. Some new products are still in progress & will come out after the audit is over :)
Is this product safe for pregnant women?
NOT! Do not ever use AVOID RETINOL if you are pregnant. Retinol works by dividing cells & regenerating new cells. So it is not safe to use if you are pregnant.
Is there any other time where I cannot use Retinol?
3-4 days after peeling with AHA BHA PHA and after laser treatment. You can use retinol 3-4 days after
How to use retinol for first time user?
First, we recommend you to use retinol step by step. By intervals like for the dose in the first week, just use 1 time only. And for the dose in the second week, use 2 times. etc.
4.5
Write a Review
bynyomantria tria
03/09/2020
Retinol pertamaku?
Somethinc retinol ini merupakan produk retinol pertamaku. Awalnya deg-degan menggunakan bahan aktif retinol tapi karena usiaku sudah 29 tahun, aku pikir retinol sudah sangat dibutuhkan kulitku. Setelah searching kesana-sini, aku tertarik dengan Somethinc retinol yang sesuai dengan jenis kulit sensitif acne prone ku. Akhirnya setelah mencoba produk ini selama beberapa bulan, tekstur kulitku menjadi lebih baik dan kalau ada calon jerawat yang mau tumbuh, produk ini membantu menenangkannya sehingga kulit menjadi tidak kemerahan dan tidak ada sensasi cenat-cenut ? Aku menggunakan produk ini setelah basic skincare ku mantap, aku rajin apply sunscreen, menggunakan hydrating toner, serum, dan moisturizer secara rutin selama 6 bulan. Minggu pertama menggunakan produk ini aku pakai dua kali saja lalu tiap minggunya aku tambah lagi menjadi empat kali dan akhirnya setelah kulitku menerima retinol dan tidak ada purging serta sensasi kering aku gunakan produk ini setiap hari. Aku takjub dengan perubahan dalam kulitku yang menjadi lebih sehat, waah jadi aku repuchase lagi deh! Sudah gak sabar nunggu botol retinol keduaku! Jadi dengan hasil yang memuaskan itu, produk Somethinc retinol ini my skin & budget approved ??
New experience with somethinc 1% level Retinol
Jadi aku mau kasih tau kalian bagimana sih kegiatan skincare routine aku selama 3 minggu bersma si Serum Somethinc 1% level Retinol. Di hari pertama smapai hari ke 5 kulit aku terasa lebih kering tp itu wajar sih di beberapa orng retinol bikin kulit jadi kering namun di hari pertama dan hari ke lima aku blm ngerasain perubahan yg terlihat, di hari ke 7 aku ngalamin purging, ada beberapa jerawat yg tumbuh di tempat dimna biasanya tumbuh. Aku yakin sh proses purging itu proses membersihkan kotoran dr dalam kulit di bawa kepermukaan, tandanya produk yg kita gunakan akan cocok. Aku ngalamin purging kurang lebih 10rh, bener? aku nikmatin bgt prosesnya. Di minggu ke 3 aku ngerasain kulit aku jauh lebih halus, pori? tampak lebih kecil, warna kulit merata, bekas? jerawat hilang sampai tidak ada bekasnya, setiap ada jerawat yg akan muncul biasanya ga jd muncul.. aku suka produk ini setiap kali di gunakan kulit jadi glowing instan, kulit tuh jd kaya kaca mengkilap bgt, mungkin karna ada kandungan hyluronic acidnya. Di somethic 1% retinol ini jga mengandung Ceramid yg dapat melindungi kulit dari ancaman kerusakan yg di sebabkan oleh polusi dan berbagai ancaman kerusakan kulit lainnya..
Recommends this product