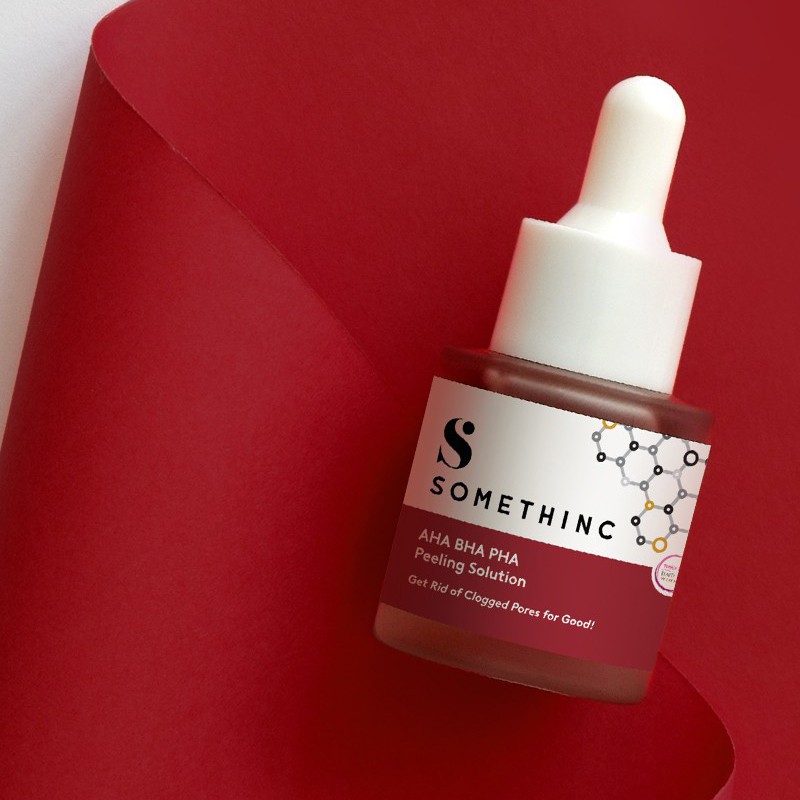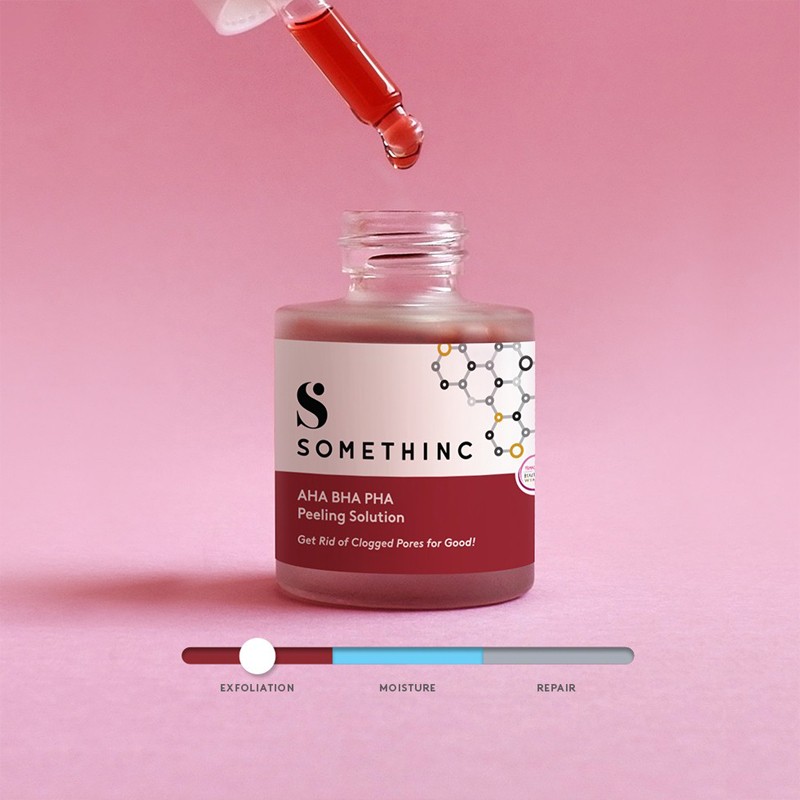 AHA BHA PHA Peeling Solution
Rp 115.500
Get Rid of Clogged pores for Good!
AHA 3% BHA 1% PHA 2%
Help to Clean Clogged Pores, Remove Dead Skin Cells, & Maintain Skin Moisture Level.
NA18200100487
Read more
Skin Result
Safe Combine With
How to Apply
FAQ
Ingredients
Skin Result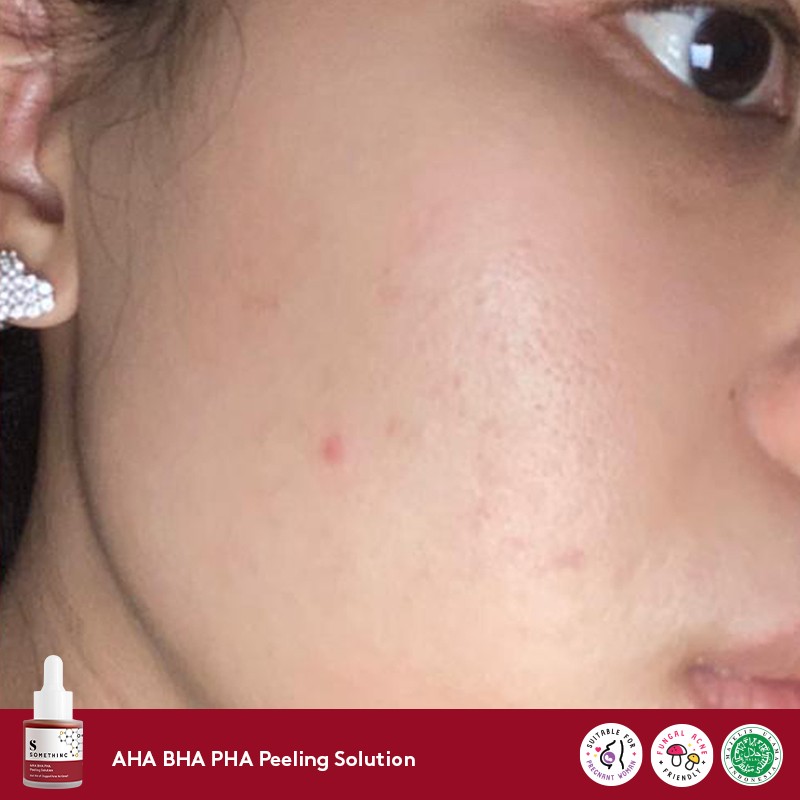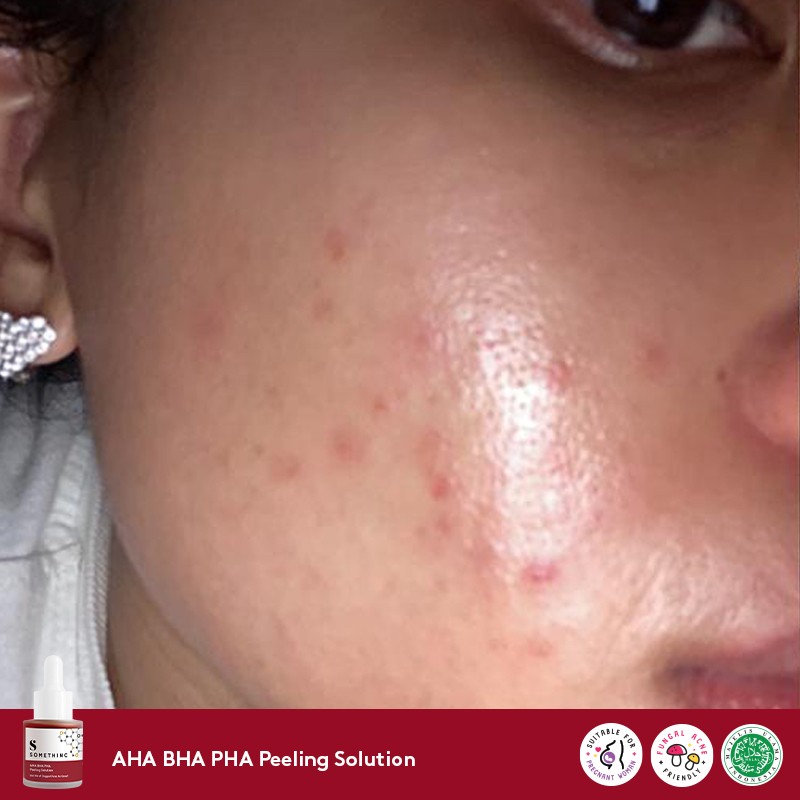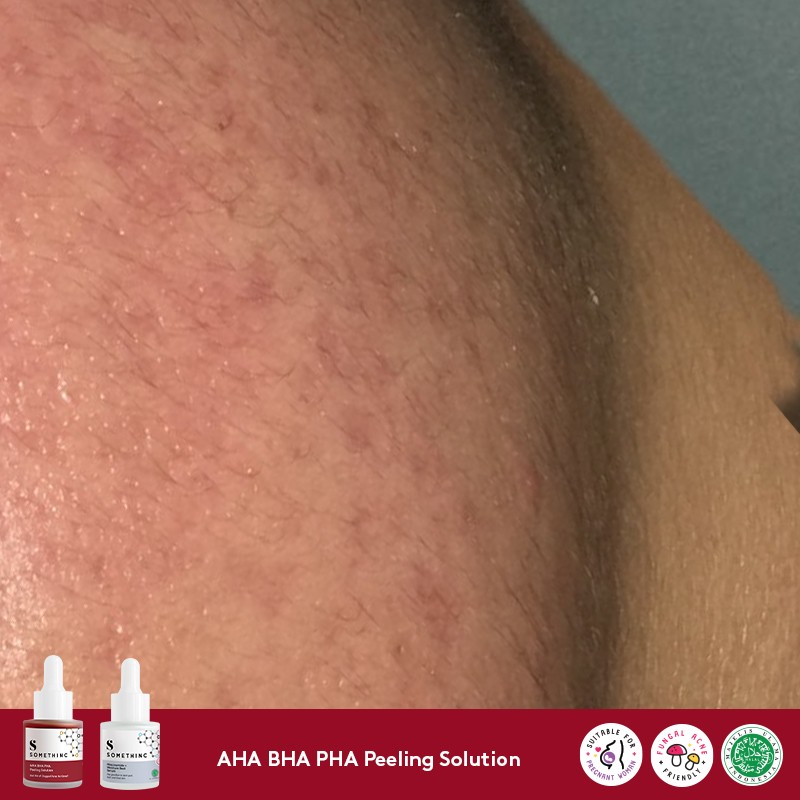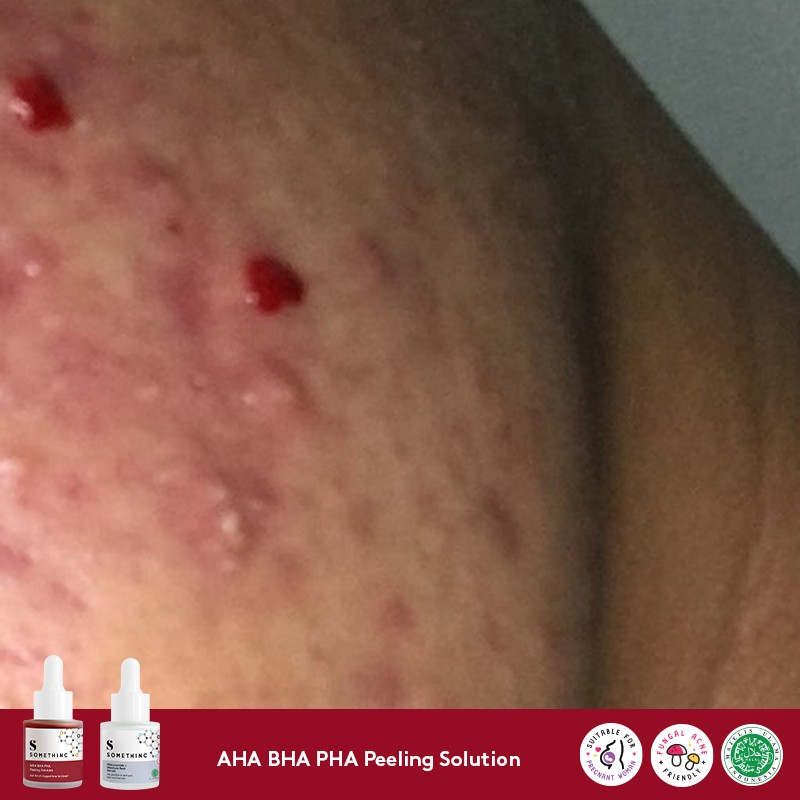 How to Apply
How to use it on its Own:
Wash your face & wait for skin to dry. Use a dropper to apply 5-10 drops across the face & neck, avoiding the eyes area. Leave it not more than 10 minutes. Then rinse with lukewarm water. Can be used 2 times/week in the morning or at night.
How to use with a whole skincare routine:
After cleansing, apply AHA BHA PHA Peeling Solution 5-10 drops across the face & neck. After about 10 minutes, rinse with lukewarm water. Then apply your hydrating toner, and Hyaluronic B5 serum. When toner & serum fully absorbed, apply Ceramic Skin Saviour Moisturizer after 15-20 minutes. For the final step, apply sunscreen to protect your skin from UV rays.
How to use After Peeling:
Avoid layering AHA BHA PHA Peeling Solution with Exfoliating toner, Niacinamide Moisture Sabi Beet Serum, C-riously 24K Gold Essence, & Level 1 % Retinol. You can still use them, the next day after peeling.
FAQ
What is the pH of AHA BHA PHA Peeling Solution?
pH 4-4.5
Should I use a face wash after using AHA BHA Peeling Solution?
No, you shouldn't. You can rinse with Luke warm water.
Can I use another skincare routine after AHA BHA PHA Peeling Solution?
Yes, you can. But we recommend you to avoid Vitamin C, Menthol, AHA/BHA/PHA & Retinol for 24 hours. You can give a break between niacinamide and AHA BHA PHA Peeling Solution for 8 hours.
Can I use AHA BHA PHA Peeling Solution every day?
No, you can't. AHA BHA PHA Peeling Solution can be used a maximum of 2x/week
Is the Somethinc Products has been certified by HALAL and registered by BPOM?
Yes. The products have been certified by MUI as Halal Products. And already registered by BPOM but for a few products still in progress caused by the audit regulation.
Is this product safe for pregnant women/breastfeeding moms?
The ingredients that we have formulated already received BPOM standard approval, so our products are safe for daily use. But considering that pregnant women sometimes have allergies to certain things & hormonal changes, it's better to consult the ingredients in your skincare products to an obstetrician.
Ingredients
Star Ingredients:
AHA 3%, BHA1%, PHA2%
Niacinamide
Daucus Carota Leaf Extract
Hibiscus Sabdariffa extract
Panthenol
Full Ingredients:
Aqua, Glycerin, Niacinamide, Lactobionic Acid, Salicylic Acid, Glycolic acid, Lactic Acid, Citric Acid, Hydroxyethylcellulose, Daucus Carota Leaf Extract, Hibiscus Sabdariffa extract, Triethanolamine, Panthenol, Sodium Hyaluronate, Phenoxyethanol.
5.0
Write a Review
destiya naftali
26/04/2021
Pori besar dan komedo disekitar dagu
Baru 8x pemakaian udah keliatan perubahannya, pori-pori besar disekitar pipi pelan-pelan ilang. Aku juga punya masalah komedo disekitar dagu yang buat kulit sekitar dagu kasar banget, setelah nyoba ini kulit sekitar dagu aku udah terasa halus dan juga komedo pelan-pelan ikutan ilang
Nita Purwaningsih
15/04/2021
Peeling
Aman buat peelingan dirumah pastinya dan cocok bgt di aku untuk ngangkat sel kulit mati & komedoku??
Recommends this product
NONI TRI HANDAYANI
09/04/2021
Love it
Baru beberapa x pake dah terlihat hasilnya, yg pasti kulit wajah halus banget jadinya
Recommends this product
Harus Coba!!
dari rangkaian skincare somethinc, si merah ini beli paling akhir. karena beruntusan dan milia yg gak ilang-ilang. pas nyoba pertama, besoknya muka langsung mulus... jerawat yg tadinya mau muncul langsung kempes dan gak sakit. maa syaa Allah. milia sih masih ada (karena pasti butuh waktu), tapi beruntusannya itu loh yg keliatan banget perbedaannya. jadi sering bolak balik ngaca.baru kali ini pakai skincare bisa puas banget!
Recommends this product
Diana julianti
17/03/2021
Ramuan yg buang dosa kulit
Mild tp efektif,komedo,tekstur,sisaan bekas jerawat pelan pelan gone,tp ga harsh
Recommends this product