HALAL Certification
100% seluruh produk Somethinc telah memiliki Sertifikat Halal
So Don't worry ♥
Kapan restock item yang habis?
Apabila produk yang kamu inginkan sudah Out Of Stock (Habis), silahkan tinggalkan email didalam kotak "Notify Me" agar kamu mendapatkan Email otomatis saat produk tersebut sudah kembali Restock ♥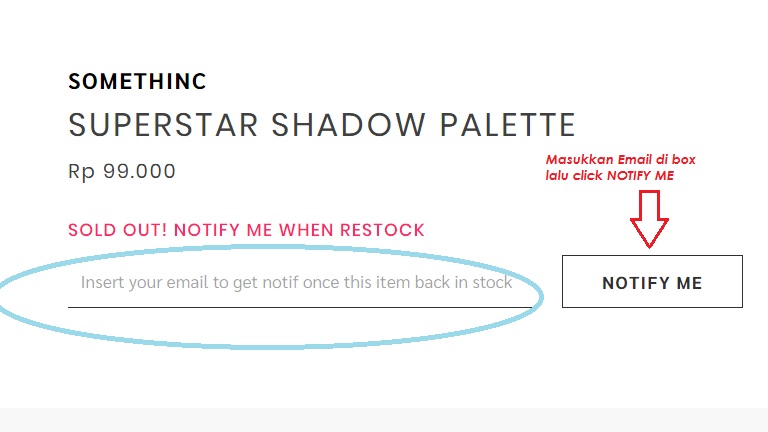 Apakah produknya aman digunakan setiap hari?
Seluruh produk kami sudah lulus uji dari BPOM (Badan Pemeriksa Obat & Makanan) & memiliki sertifikasi halal untuk seluruh produknya.
Sehingga dipastikan seluruh produk kami aman karena sudah teruji seluruh komposisinya.
Silahkan lihat & ikuti petunjuk pemakaian setiap produk di bagian "Description" & "How To Use" masing2 produk
Apakah produk yang Saya beli di Store A/B ini asli?
Kami memiliki Official Reseller yang dapat dilihat di page OFFICIAL RETAILER LIST
Seluruh produk yang dijual di Official Retailer kami terjamin keasliannya & memiliki sticker hologram PT Royal Pesona Indonesia