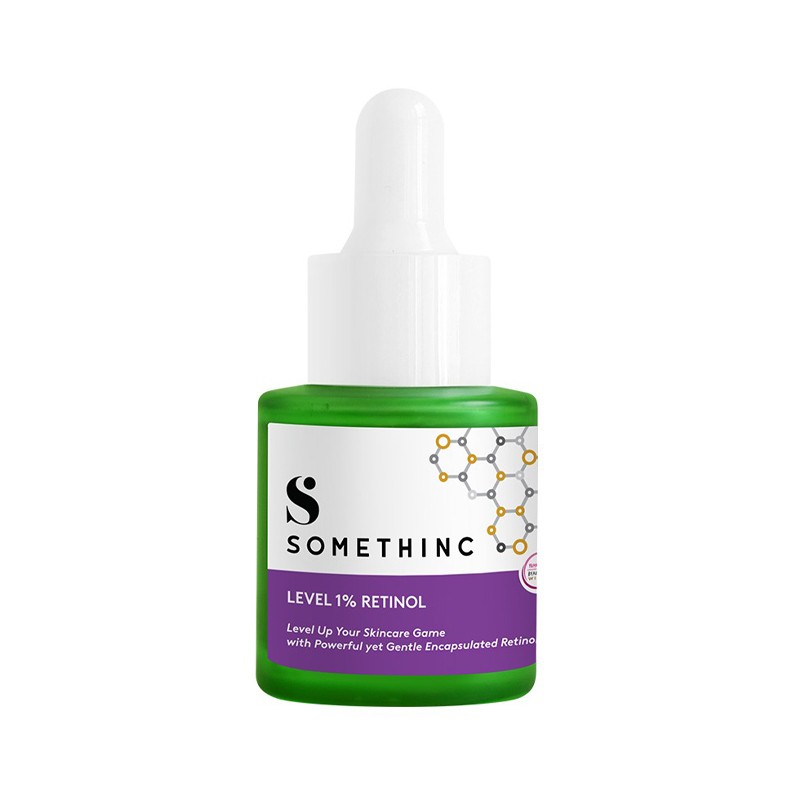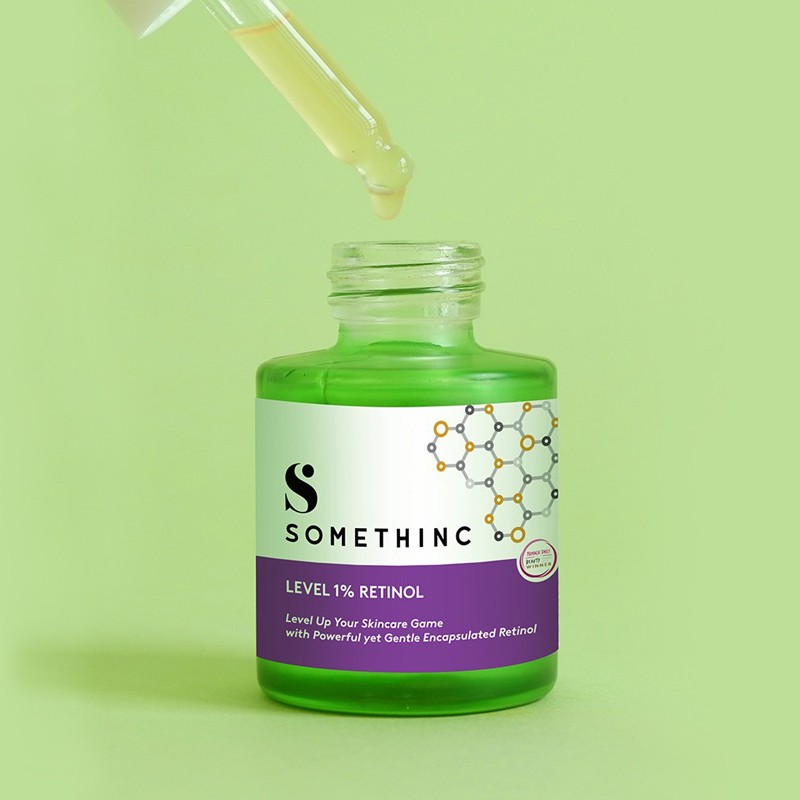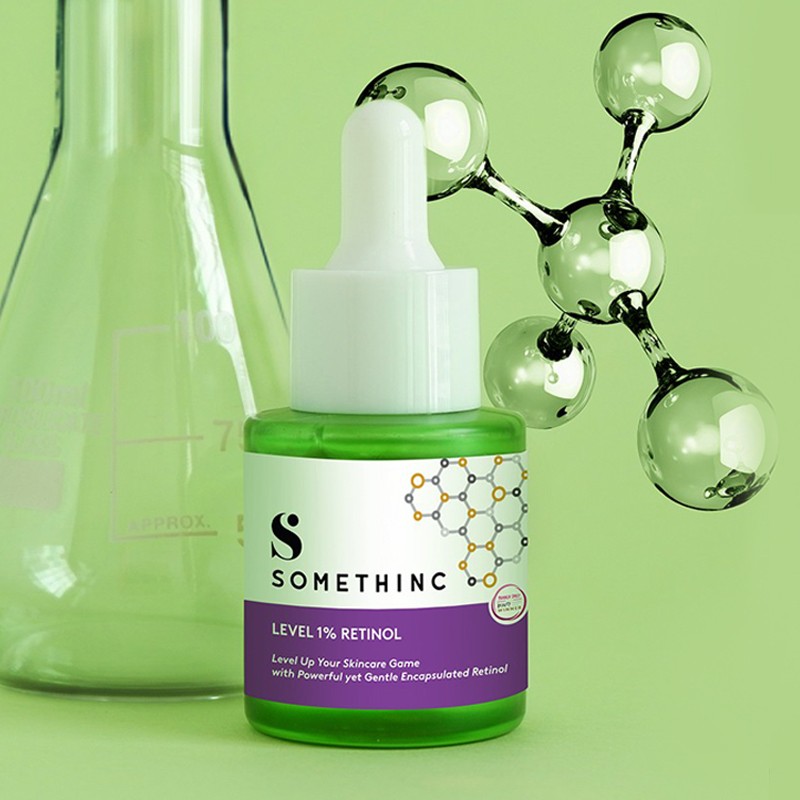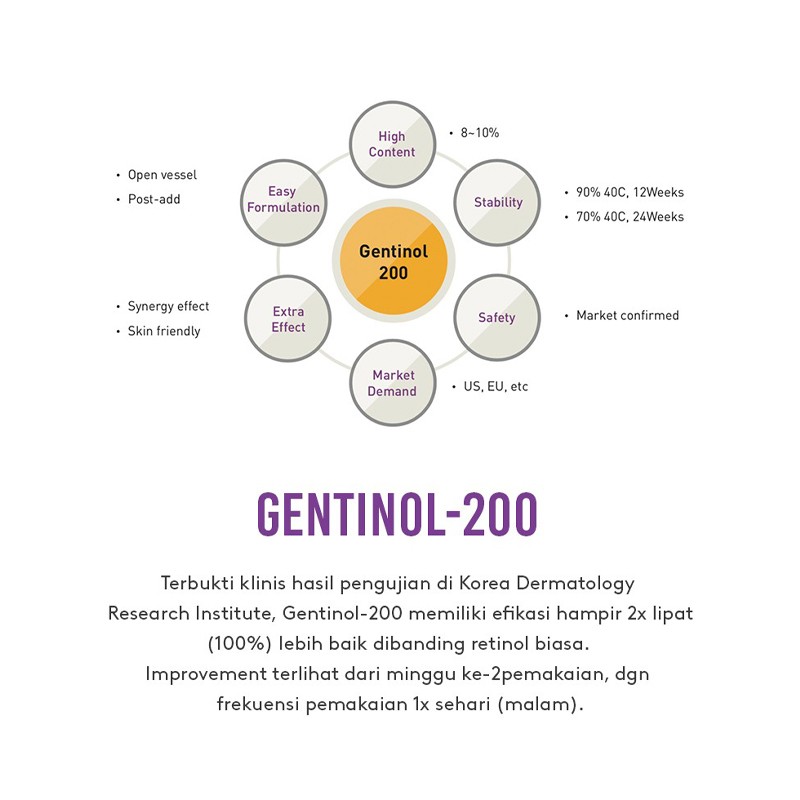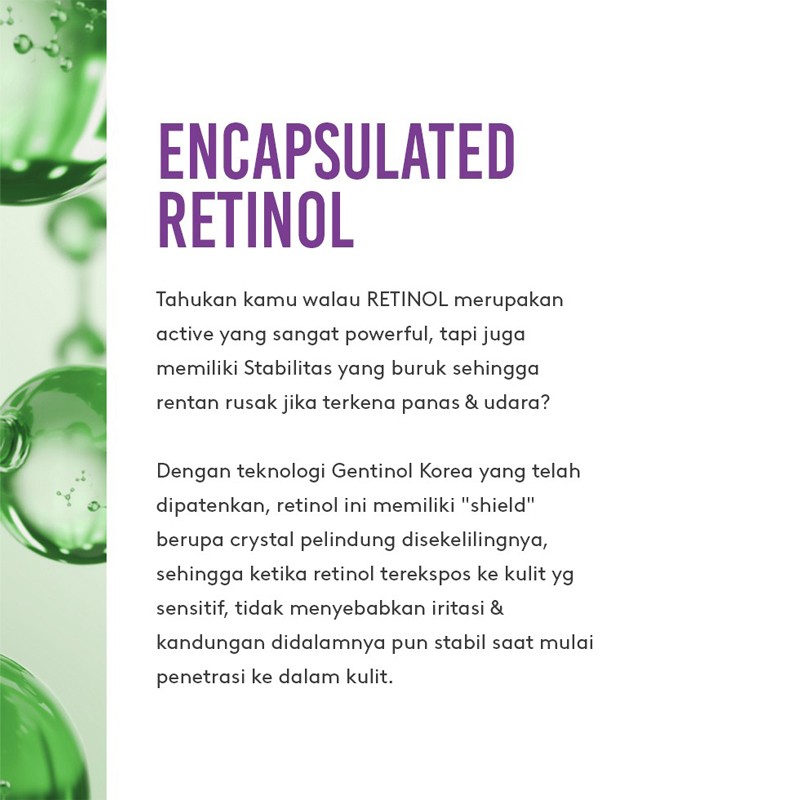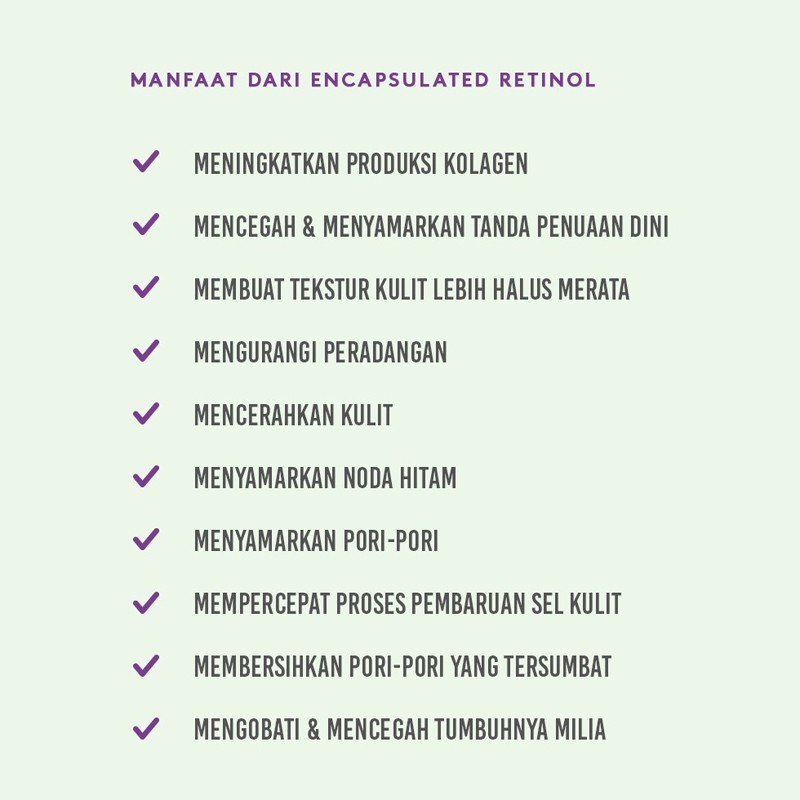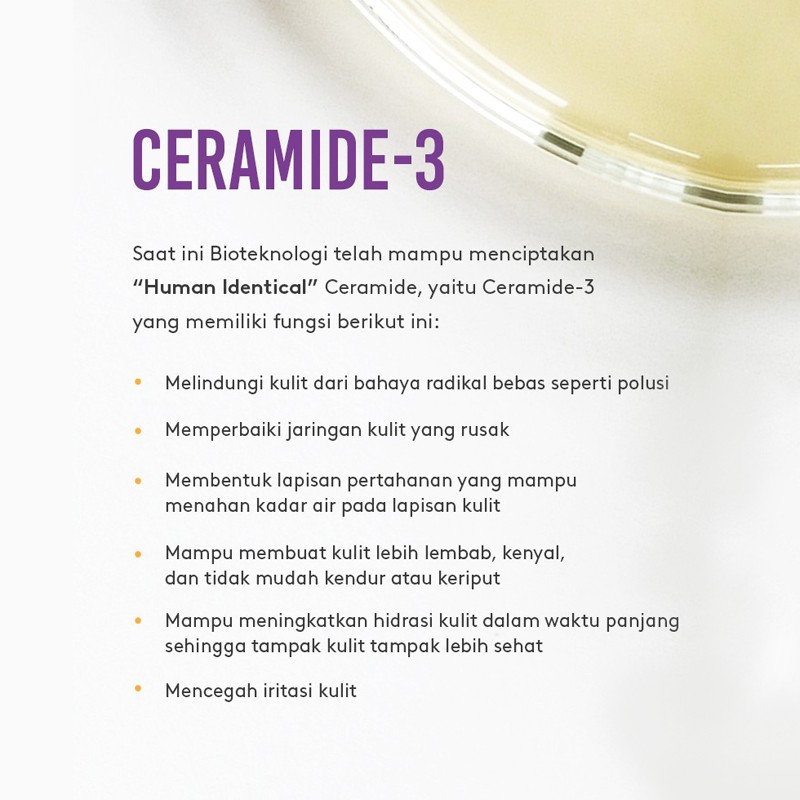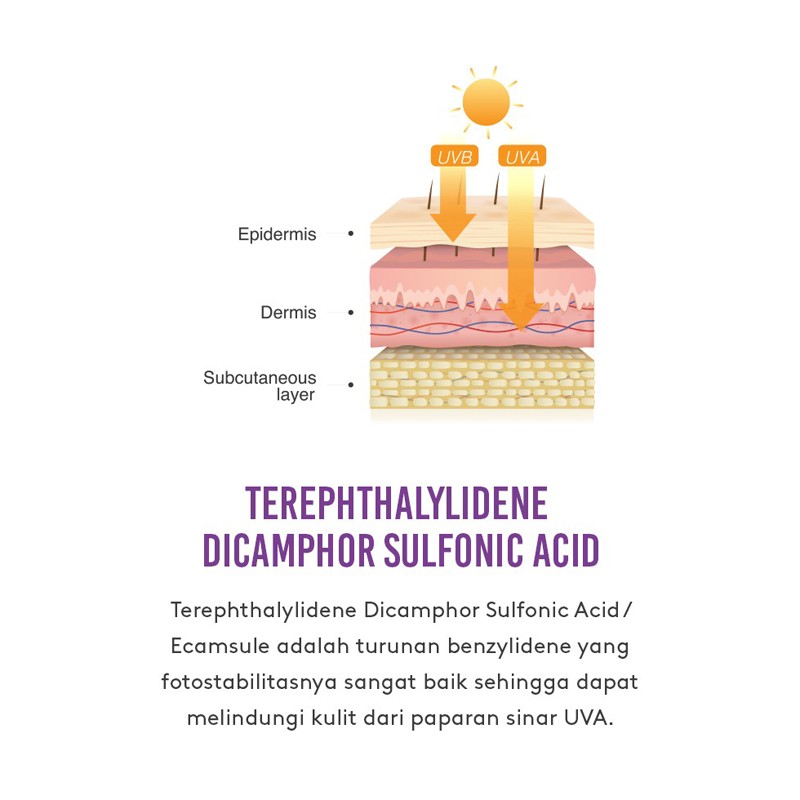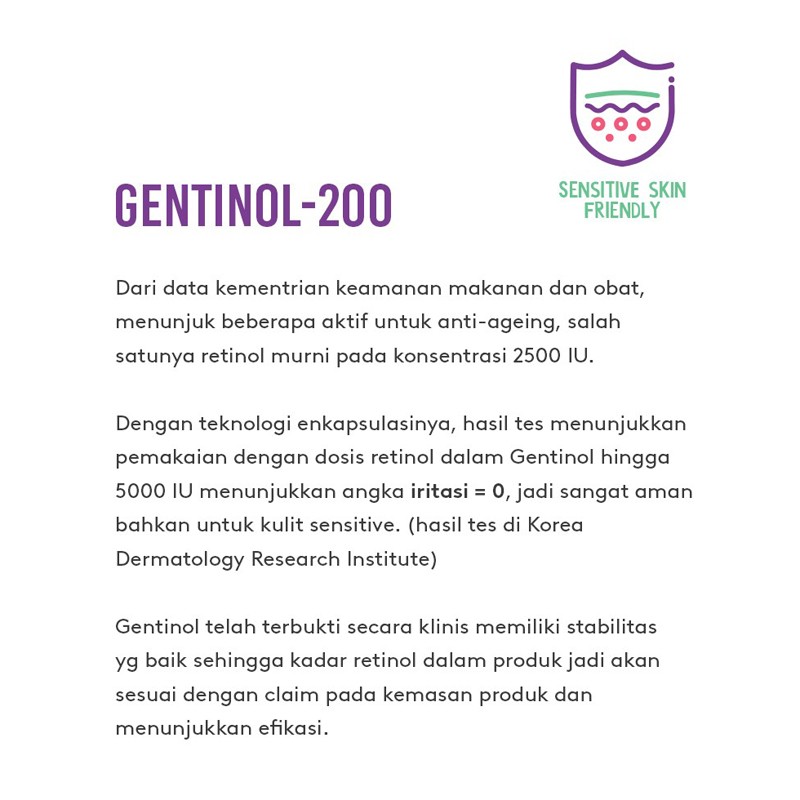 LEVEL 1% RETINOL
Rp 155.000
Taking Your Skin(& Neck)Care Routine To The Next Level!
Encapsulated Retinol 1% with newest technology Gentinol-200 who has more Greater Stability, Safe for Sensitive Skin, & Formulated with a pH equivalent to skin pH: 5-6, so it doesn't irritate your skin
Ceramide3 & Hyaluronic Acid in this retinol protects the skin from Free Radicals, Anti-Pollution, & Retain moisture level in your skin.
UV absorber protect your skin from UV & slower the oxidation process.
Encapsulated Retinol penetrates skin cells, divides itself, detects skin problems in the targeted layers, & repairs all the problems.
At the same time, the Encapsulated crystal particles also create a protective shield on the surface of the skin to prevent it from dehydration.
Why is Encapsulated Retinol more effective?
Retinol works from the inner skin layer to the top, so it can target the right areas & achieve the desired results.
With Encapsulation technology, retinol does not easily evaporate into the air and exposed to UV light, so that its effectiveness remains protected & not oxidized easily.
For 1st time Retinol user, Do a patch test in smaller area before to see how your skin react to this active.
NA18202000062
Read more
Skin Result
Safe Combine With
How to Apply
FAQ
Ingredients
Skin Result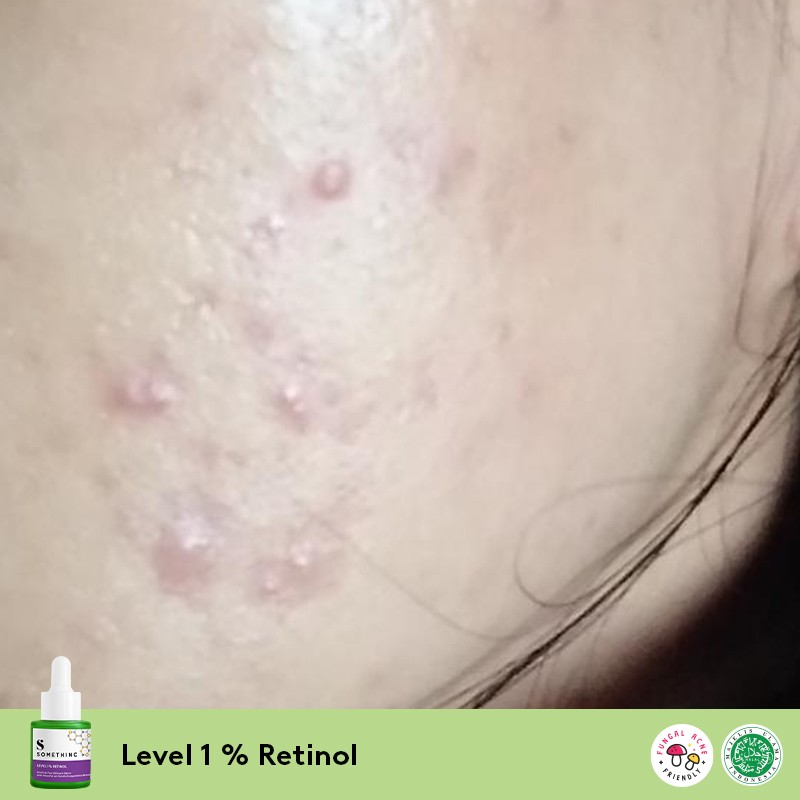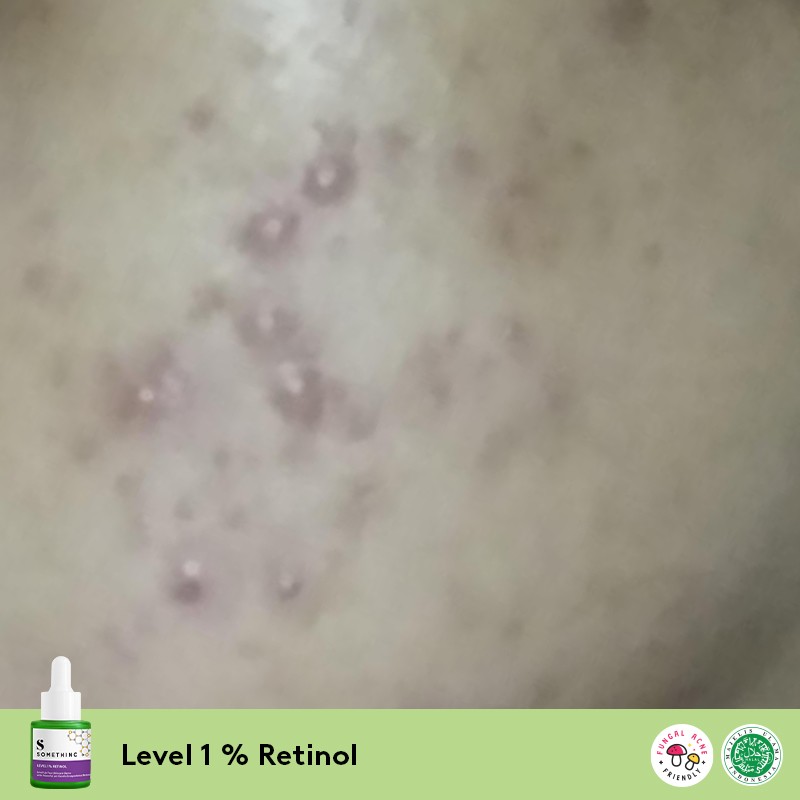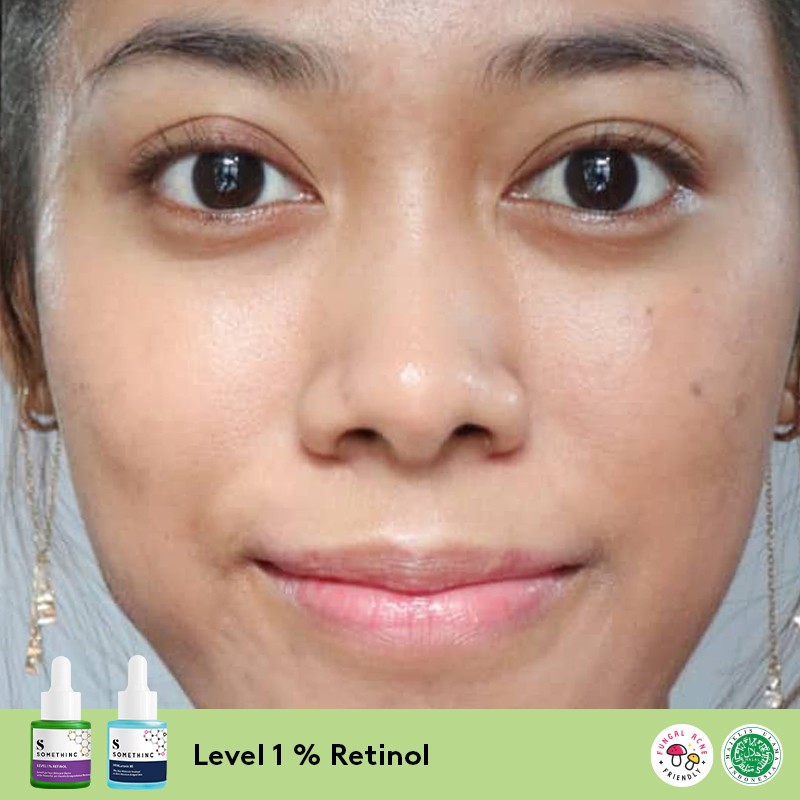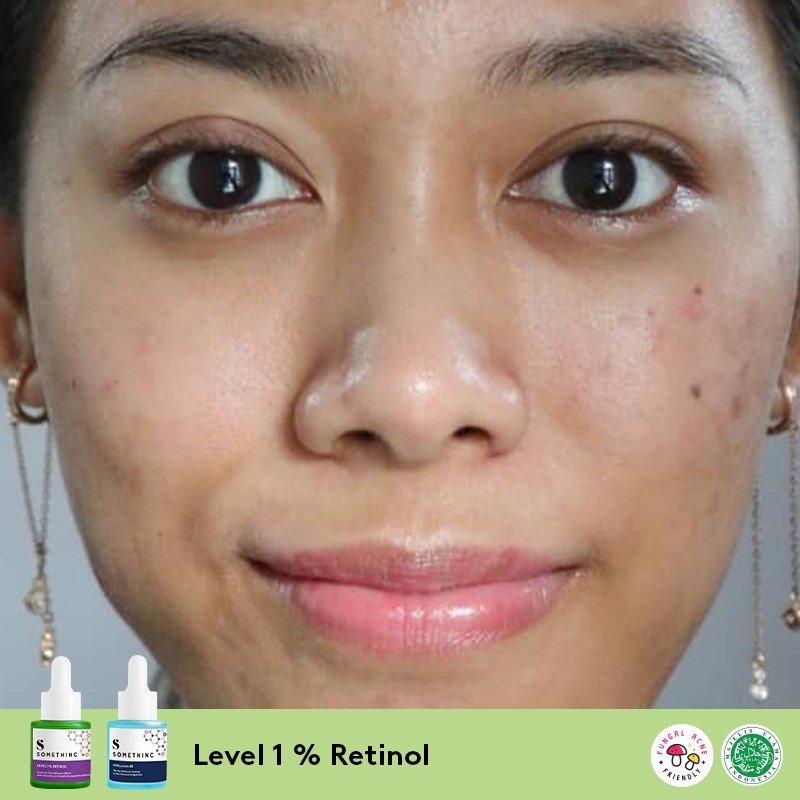 How to Apply
How to use it on its Own:
Apply 5 - 10 drops of serum into your palm. Lightly press your palms onto your cleansed face and pat the serum in outwards and upwards motions until it is fully applied to your face and neck. Wait for 1 - 3 minutes for the product to fully absorb. Can be used every day at night. Beginners are recommended to apply the product every other day (day 1, day 3, etc) so that the skin gets used to the product.
How to use with a whole skincare routine:
After cleansing, apply your facial toner. Then apply 5 - 10 drops of serum. After you've waited 1-3 minutes for the serum to absorb, apply your Game Changer Eye Gel & Ceramic Skin Saviour Moisturizer. For the final step, apply sunscreen to protect your skin from UV rays.
How to use for layering:
For maximum results, layer with maximum 3 serums. Layer Level 1% Retinol with Hyaluronic B5, Niacinamide Moisture Sabi Beet Serum, or C-Riously 24K Gold Essence. Avoid layering with AHA BHA PHA Peeling Solution & Vitamin C from other brands. In order to avoid the difference in ph levels.
FAQ
What does Encapsulated Retinol mean?
Our Retinol was made with encapsulated technology (It is similar to the kind of crystal that forms protective skin-layer) with the newest technology: Genitol200 , so is much safer, stable, takes longer time to oxidize if exposed to the sunlight and it doesn't make your skin feel dry after applying this product.
Does the retinol make our skin irritated easily?
Our Retinol is safer if applied for sensitive skin because it's been encapsulated technology and it has the same level of PH with skin PH = 5-6
You can use this retinol even during the day.
However, there is a Side Effects for Retinol for you to consider : Dryness ,Irritation, Peeling, Redness, swelling, crusting, or blistering
Do a patch test in smaller area before to see how your skin react to this Actives
Are there any other skincare ingredients that I should avoid when using Somethinc LEVEL 1% RETINOL?
Avoid AHA BHA PHA / SALICYLIC ACID / BENZOYL PEROXIDE while using Retinol. You can switch Retinol for day 1, & other ingredients for day 2, etc.
So you can use it with CRIOUSLY 24K GOLD ESSENCE? Can it be combined with Vitamin C?
yes, Our Retinol has been encapsulated & has been formulated to complete each other formulation (Criously), and pH of the Retinol is similar and namely the pH of the skin, then you can safely layer it together.
Can I Use this everyday?
As a first-timer, you can try 2x / week, increase the intensity to 3x/week, until you can use it everyday.
Don't forget to use sunscreen everyday!
Do you get BPOM registered for this products?
Yes, Somethinc products already registered to BPOM. Some new products are still in progress for MUI certification & will come out after the audit is over :)
Is this product safe for pregnant women?
NO! AVOID RETINOL during pregnancy. Retinol works by dividing cells & regenerating new cells. So it is not safe to use if you are pregnant, since embryo counted as a cell too.
Is there any other time where I cannot use Retinol?
3-4 days after peeling with AHA BHA PHA(high dose) , 1-2 days after peeling with AHA BHA PHA(low dose) , & 3-4 days after laser treatment.
How to use retinol for first time user?
First, Do a patch test in smaller area before to see how your skin react to this Actives.
If your skin love this active, you can try 2x /week
Increase the intensity to 3x/week, until you can use it everyday.
Don't forget to use sunscreen everyday!
However, there is a Side Effects for Retinol for you to consider : Dryness ,Irritation, Peeling, Redness, swelling, crusting, or blistering
Don't forget to do a patch test in smaller area before & layer with Hyaluronic B5 if you need extra moisture
Ingredients
Star Ingredients:
1% Encapsulated Retinol
Terephthalylidene Dicamphor Sulfonic Acid
Hyaluronic acid
Allantoin
Ceramide-3
Full Ingredients:
Aqua, Terephthalylidene Dicamphor Sulfonic Acid, Butylene Glycol, Glycerin, Ceramide-3, Triethanolamine, Retinol, Hydroxyethylcellulose, Phenoxyethanol, Allantoin, Hyaluronic acid, Disodium Edta.
4.5
Write a Review
Intan Iviola Amanda
23/04/2021
REVIEW RETINOL
Sebenernya awalnya ngerasa biasa aja, karena mikirnya kok nggak ada perubahan ya. Karna sayang udah beli, jadi rutin dipake aja tiap malem. Tapi akhir-akhir ini baru sadar, ternyata jerawat yang dulu gede gede, sakit, dan susah ilang udah nggak muncul lagi dong, kulit jadi kerasa lebih sehat dan lembab. Udah negative thinking, ternyata cinta juga! Retinol ini rencana mau aku layer sama niacinimide untuk ngilangin bekas jerawat sebelumnya. Semoga cocok????
honest review
pertama kali tau produk ini karena nggak sengja baca di official ig tentang penggunaan sabi beet 5%, yang ternyata cocok dipake barengan sama retinol ini. Dengan segala kandungan yang ku baca cocok untuk perawatan kulitku ku beli. Bener aja, tujuan utama beli itu karena ada fungsi mengecilkan pori-pori. Pori-pori ku mengecil dan kulit juga terasa lebih kencang. Tentu pakenya pelan-pelan dan harus sabar yang penting rajin aja kalau pake ini. hasilnya keliatan setelah 2minggu sampe 1 bulan pemakaian kalau di aku.
Recommends this product
Retinol
Sejauh ini aku baru menemukan skincare yg bisa membuat jerawat ku mengering hanya dalam 2 kali pemakaian , hwaaaa I love itttt
Recommends this product
Riyan Suhariani
13/04/2021
Retinol terbaik
Awal memakai retinol kulit agak sedikit purging akhirnya ak jeda pemakaian jdi 3x seminggu, hasilnya blm trlht di awal pemakaian tp setelah 2 minggu pemakain kulit terlihat lebh cerah dan gag trllu berkomedo, smpai skrg msh ttp pakai dan ak biasa layer dngn Hyaluronic B5 dan hasilnya kulit aku bner" glowing
Recommends this product
Marsha Sabrina
07/04/2021
Great for acne prone!
Sudah botol ketiga dan enjoy banget sama pemakaian retinol ini selagi istirahat dari obat dokter. Permasalahan kulit utamaku jerawat dan kemerahan, jadi saya kombinasi si retinol ini dengan niacinamide. Saya bisa bilang performanya ini mirip sekali dengan saat saya menjalani perawatan dengan dermatologist, bedanya memang less effective dan less side effect, but just as great. Pemakaian pertama "purging" beberapa minggu, beberapa komedo muncul ke permukaan dan beberapa jerawat di tempat yang biasanya jerawatan juga cepat muncul, tpi cepat keringnya. Untuk side effect seperti kering dan flaky dan iritasi sih tidak, tapi dia bikin kulit jadi lebih merah di saya. Setelah pemakaian kurang lebih 2 bulanan memang kelihatan banget benefit maintanence nya sih. Jerawat sudah jarang banget muncul "keroyokan" kayak dulu, pas PMS pun ga sampai breakout yang gimana. Untuk khasiat anti aging belum terasa karena umurku masih 21, mungkin untuk long-term effect baru terlihat, tapi untuk tekstur sendiri betul-betul terasa improvementnya. Satu-satunya concernku dia membuat kulit jadi "pinkish". Untuk saya yang skintone nya sangat fair dan pink undertone dan sering bermasalah dengan kemerahan, efek pinknya ya kurang suka. Tapi masih bisa diatasi dengan makeup sih.
Recommends this product