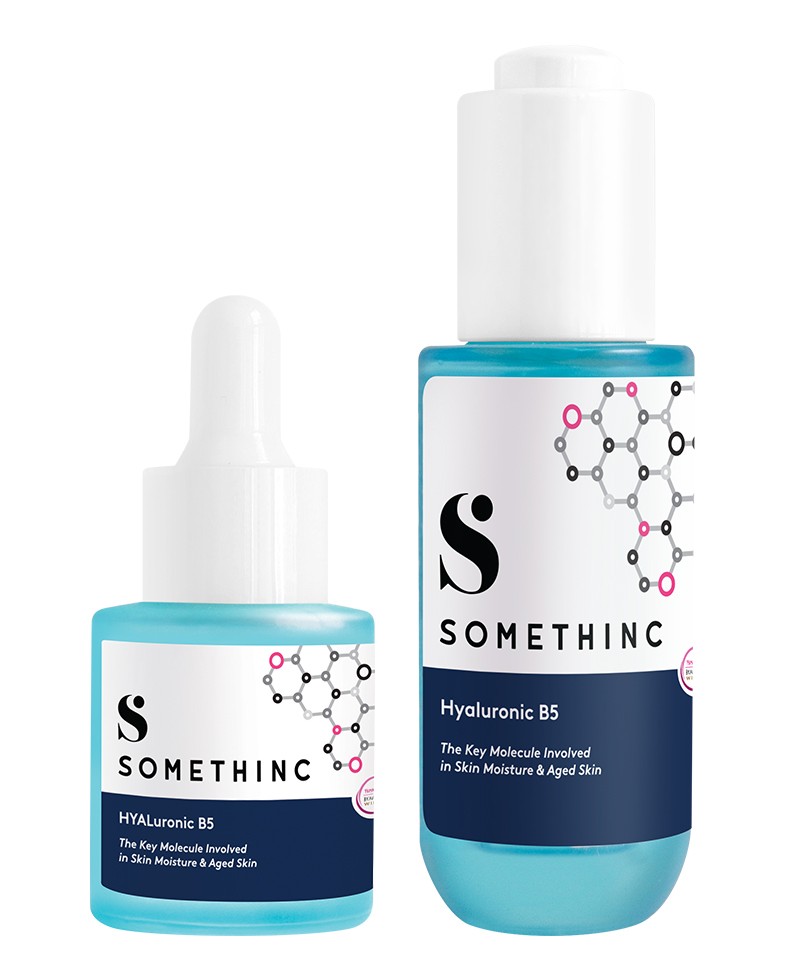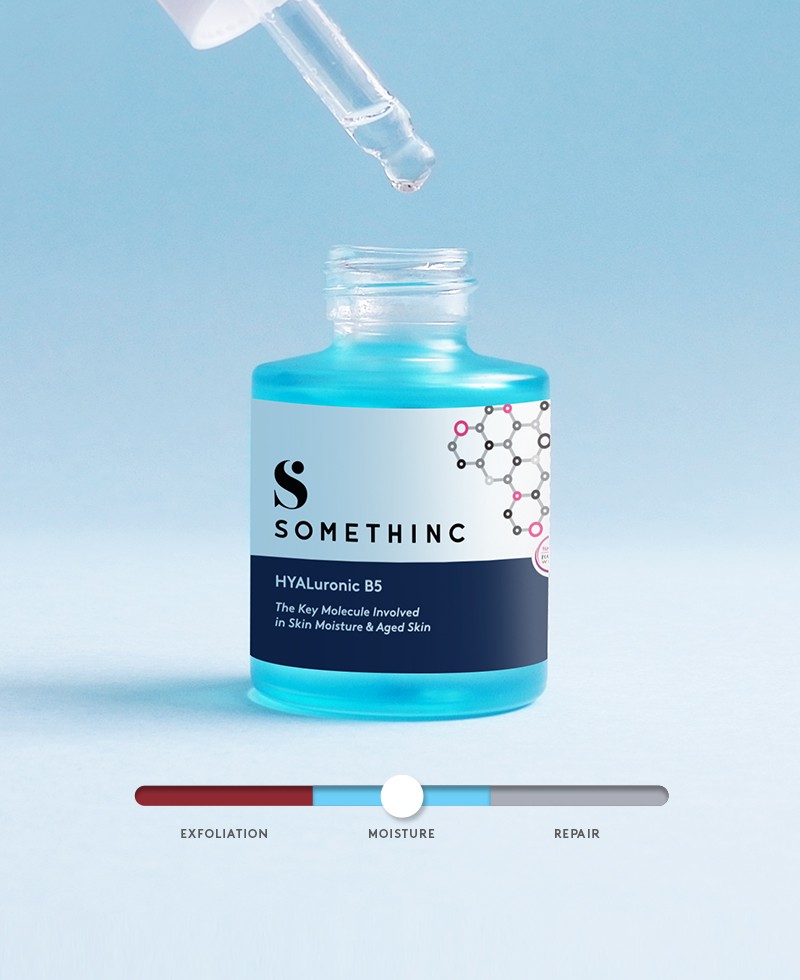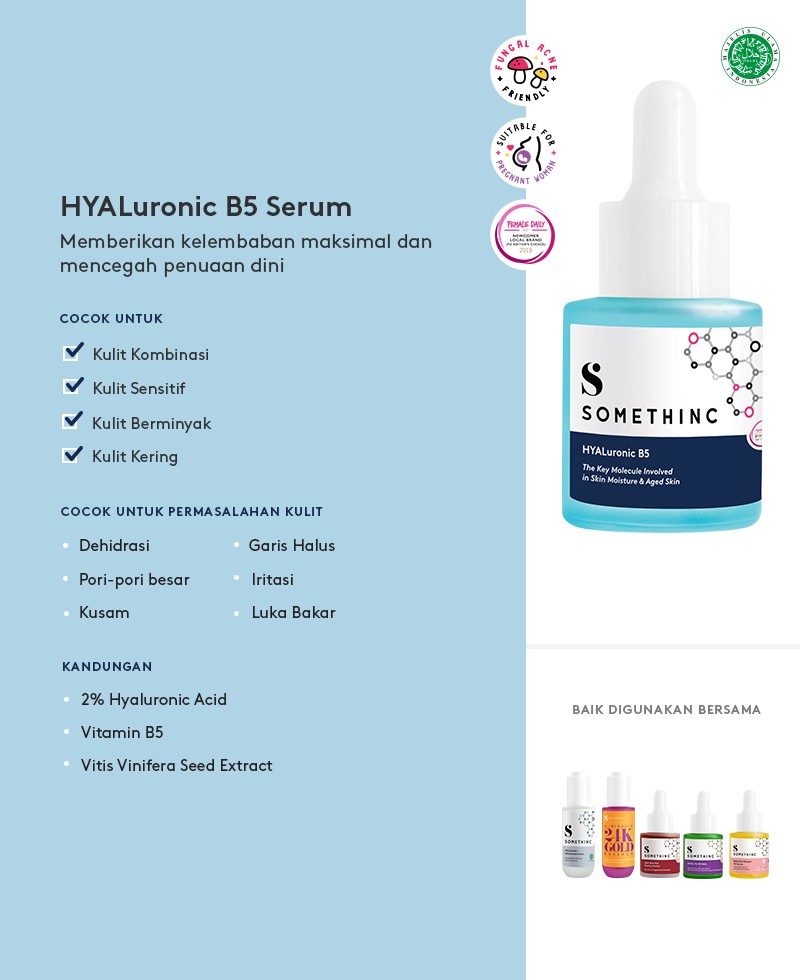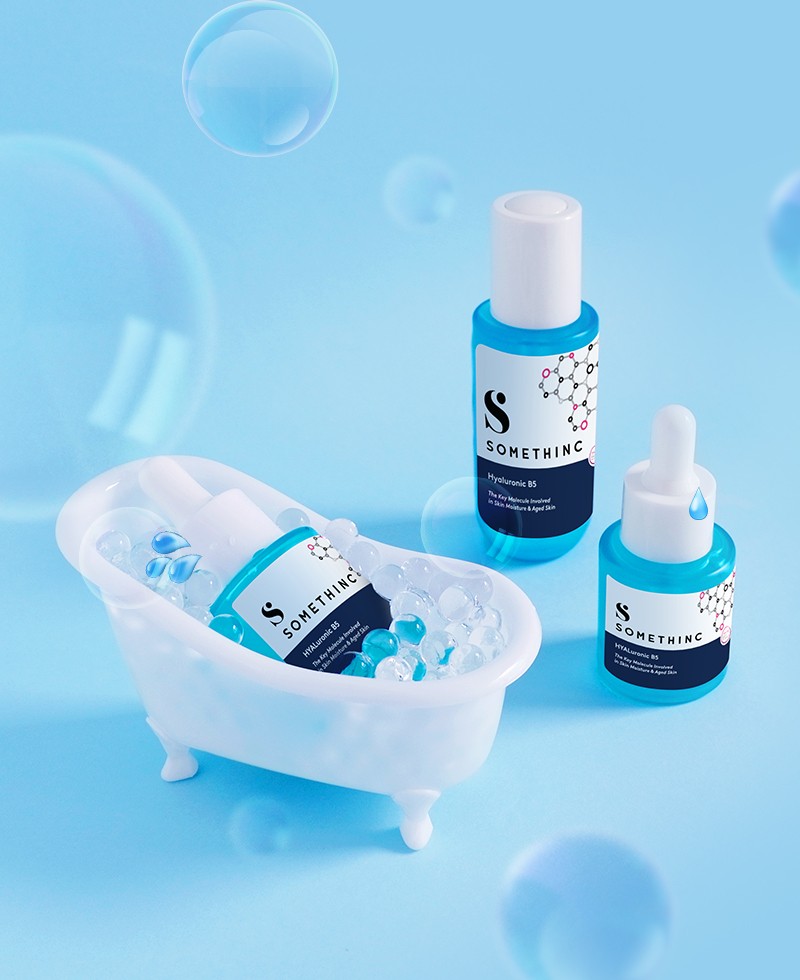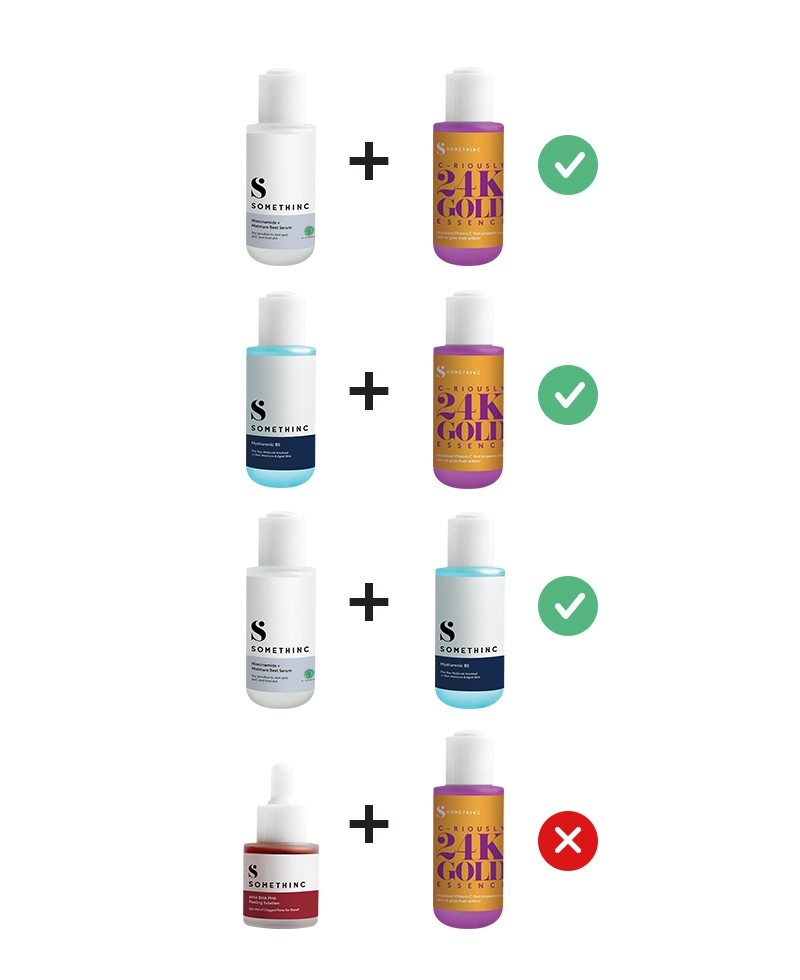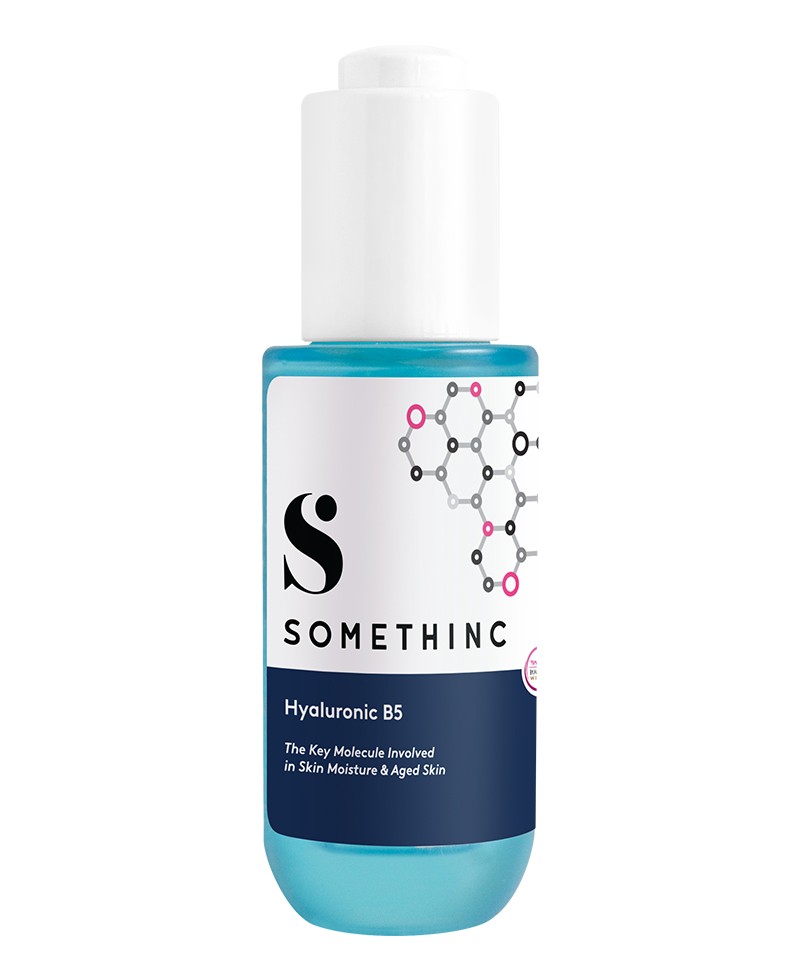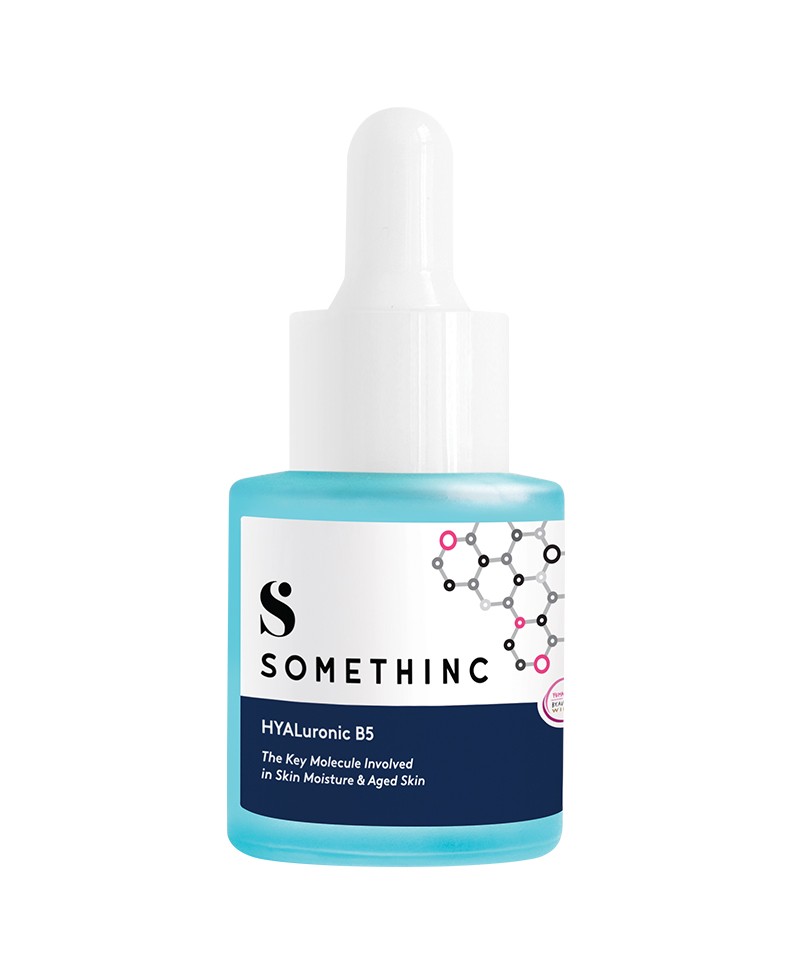 HYALuronic B5 Serum
Rp 115.500
The Key Molecule involved in SKin Moisture & Aged Skin
Key Ingredients: 2% Hyaluronic (Full Active Ingredients) + B5
Description:
Promotes a Maximum Moisture, Helps Soften & Brighten Dull Skin, & Make the skin looks more Supple and Healthy
NA18200101082
Read more
Skin Result
Safe Combine With
How to Apply
FAQ
Ingredients
Skin Result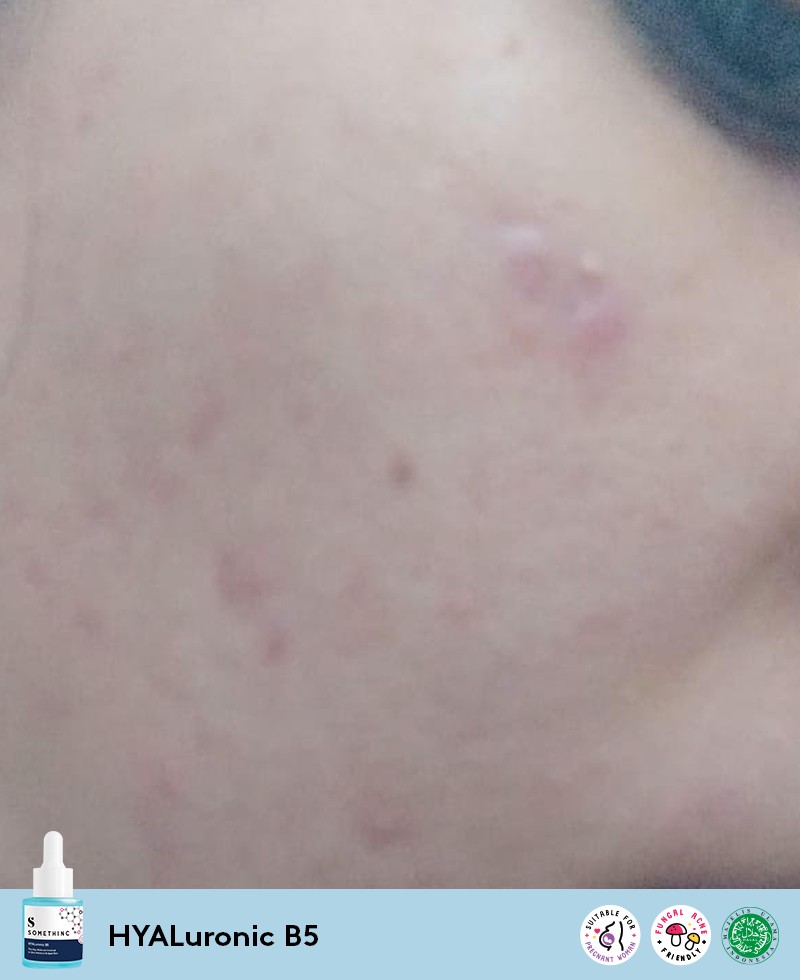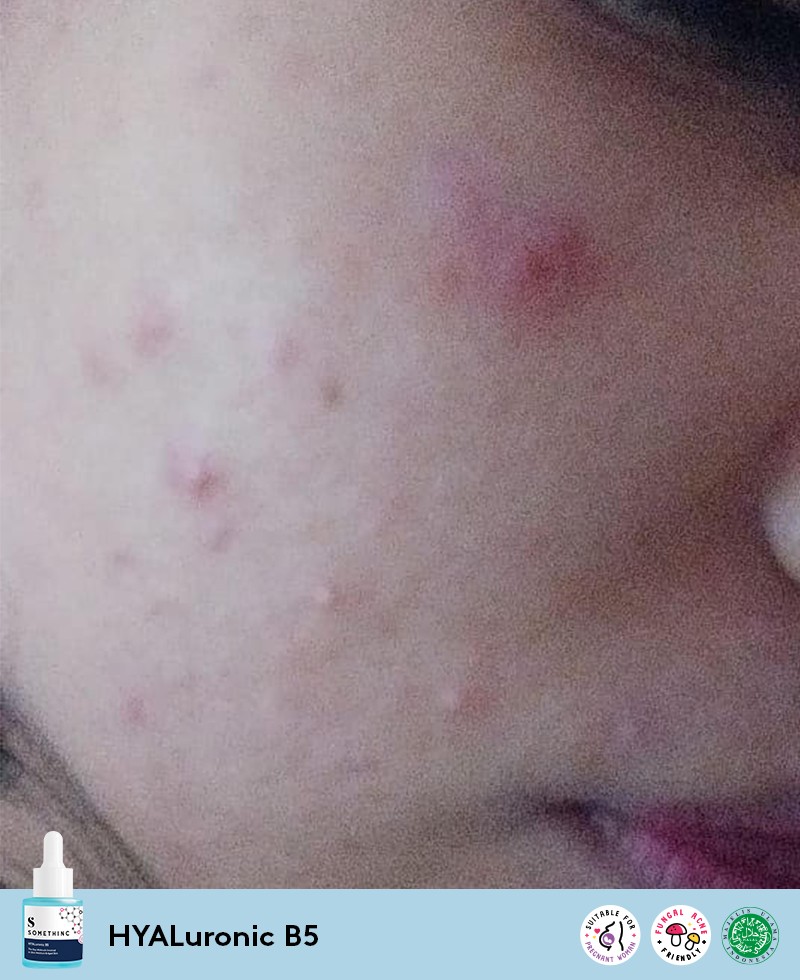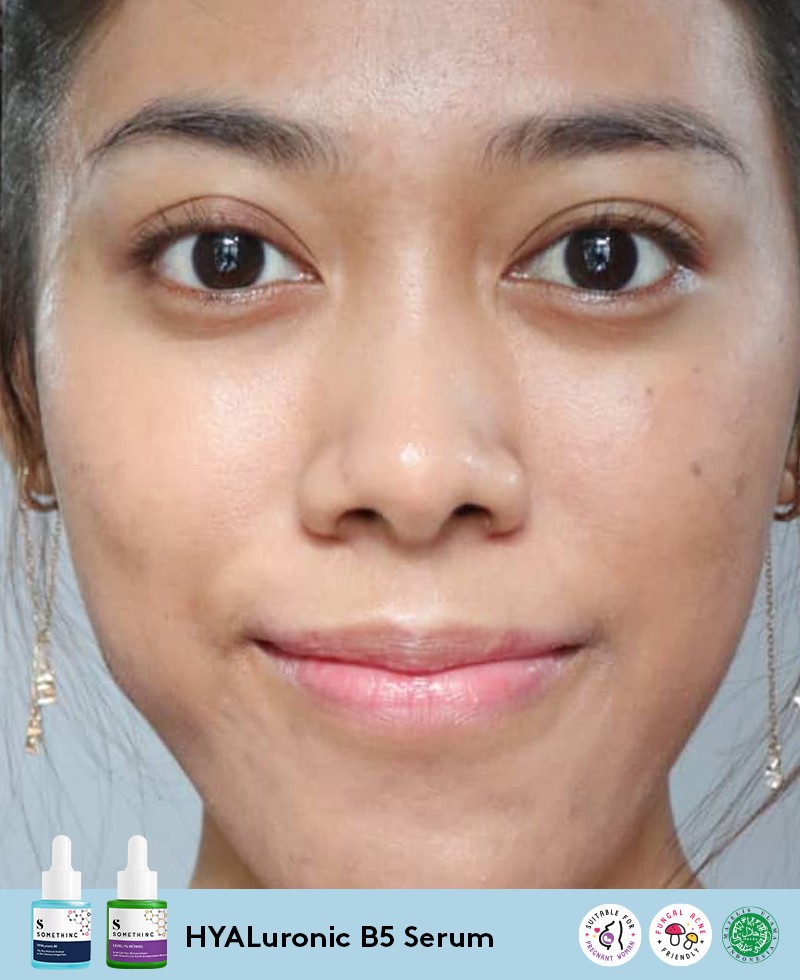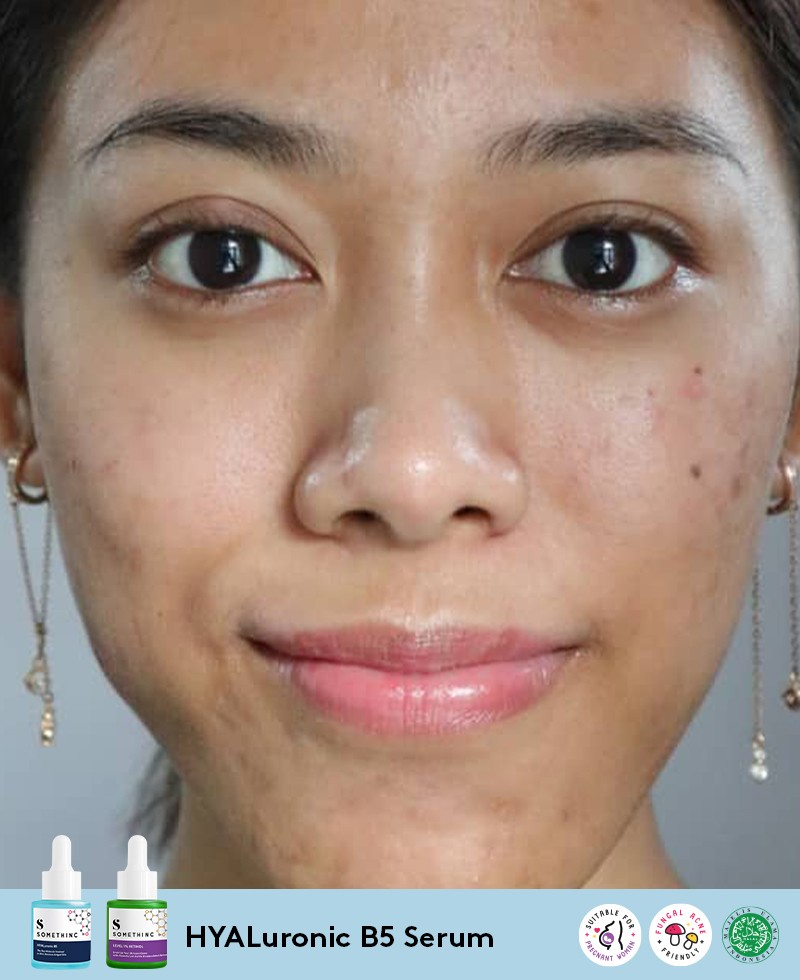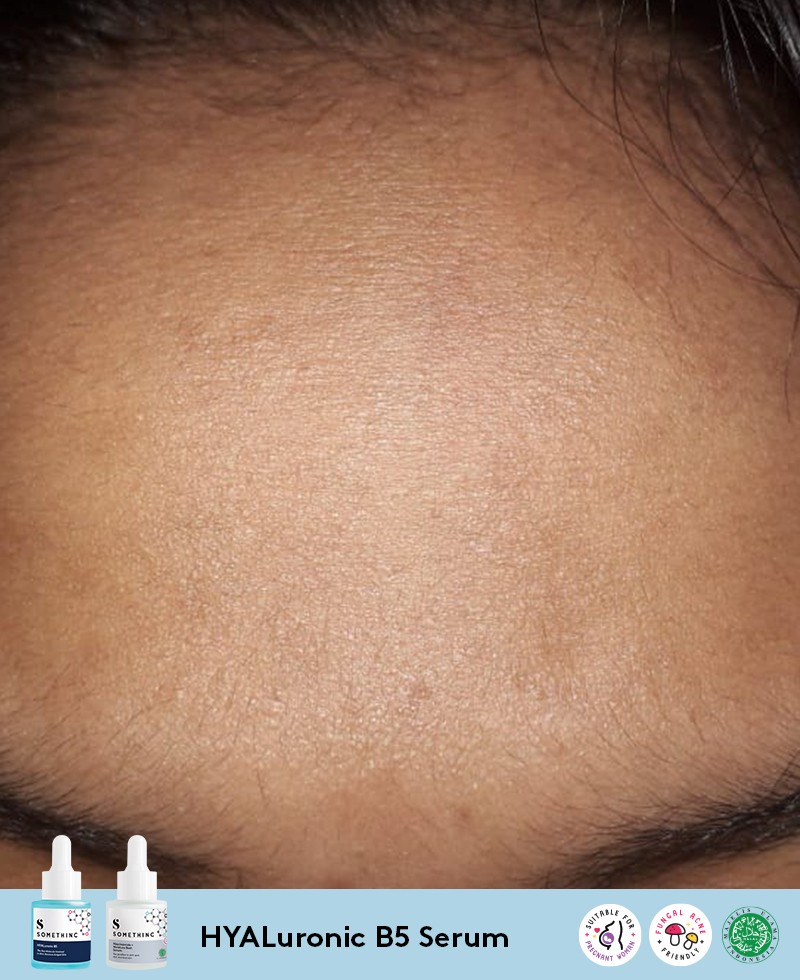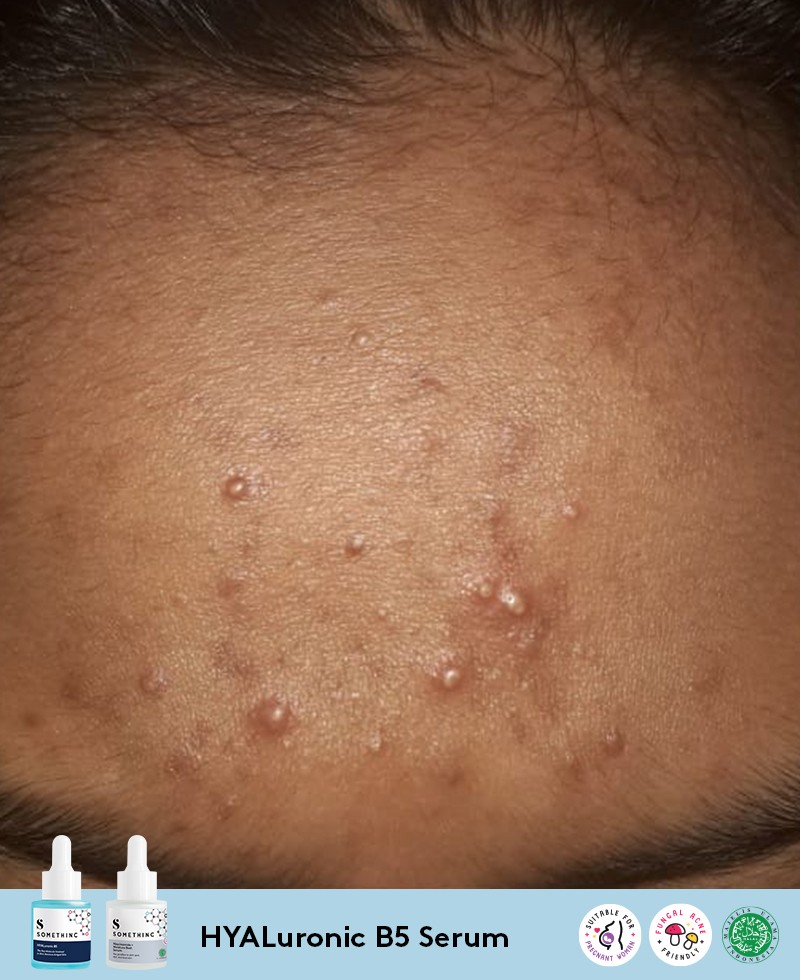 How to Apply
How to use it on its Own:
Apply 5 - 10 drops of serum into your palm. Lightly press your palms onto your cleansed face and pat the serum in outwards and upwards motions until it is fully applied to your face and neck. Wait for 1 - 3 minutes for the product to fully absorb. Can be used every day (night & day).
How to use with a whole skincare routine:
After cleansing, apply your facial toner. Then apply 5 - 10 drops of serum. After you've waited 1-3 minutes for the serum to absorb, apply Game Changer Eye Gel. Then you can layer or mix Bakuchiol Skinpair Oil Serum with Ceramic Skin Saviour. For the final step, apply sunscreen to protect your skin from UV rays.
How to use for layering:
Layer with maximum 3 serums. For maximum results, layer Hyaluronic B5 with Niacinamide Moisture Sabi Beet Serum, Level 1% Retinol, or you can layer it with all of the active ingredients serum.
FAQ
Is there any fragrance in this serum ingredients?
We've already taken out any fragrance in this serum
What is the pH of Somethinc HYALuronic B5 Serum?
pH 5.5
Are there any ingredients that should be avoided when using HYALuronic B5 Serum?
No. All other ingredients are safe to use together with this Somethinc HYALuronic B5 Serum.
When should I use hyaluronic acid in my skincare routine?
Ideally, this would be twice a day and always after cleanser, toner, and then you can use Somethinc HYALuronic B5 Serum. You can use this serum up to 3 layers.
Is it safe for everyday use?
Yes, it is. This serum is recommended for everyday use because it's useful to hold the moisture in your skin.
Can I use Somethinc HYALuronic B5 Serum for my oily skin?
Yes, of course, you can. Oily and combination skin types still need hydration, and the lightweight formulation of Somethinc HYALuronic B5 Serum is perfect as it feels weightless on the skin, whilst still providing the much-needed moisture.
Is the Somethinc Products has been certified by HALAL and registered by BPOM?
Yes. The products have been certified by MUI as Halal Products. And already registered by BPOM but for a few products still in progress caused by the audit regulation.
Is this product safe for pregnant women/breastfeeding moms?
The ingredients that we have formulated already received BPOM standard approval, so our products are safe for daily use. But considering that pregnant women sometimes have allergies to certain things & hormonal changes, it's better to consult the ingredients in your skincare products to an obstetrician.
Ingredients
Aqua, Allantoin, Disodium Edta, Butylene glycol, Glycerin, Hydroxyethylcellulose, Hyaluronic Acid, Panthenol, Glutathione, Vitis Vinifera Seed Extract, Phenoxyethanol.
5.0
Write a Review
Nita Purwaningsih
15/04/2021
Terbaik
Cocok di aku Melembabkan dan menghaluskan????
SUPERB!
Sesuai klaimnya, ini tuh bikin kulit wajah jadi super lembab dan plumpy! Penyelamat kalau kulit wajah lagi super sensitif karena dehidrasi. Plus ada rasa bangga tersendiri setiap kali pakai karena dia #LocalPride ?????????
Recommends this product
Febriella Armanda Putri
08/04/2021
2nd Purchase
Favorit aku dari brand somethinc
Recommends this product
Melembabkan
Pertama pake active hyaluronic karena tergoda liat review nya, kerasa ringan, cepat merasap, dan kerasa lembab tapi g berminyak banget, bikin kulit kerasa kenyal, lebih baik dari sebelum nya. Apalagi kalo di paduin dengan vit C 24k gold nya...
Recommends this product
serum
ini serum pertama yang aku pakai waktu aku breakout parah setelah lepas dr krim dokter... dia bener bener bantu mukaku sehat lagi.. yang awalnya kering kerontang sampe ngelupas mukanya ( padahal aslinya kulit kombinasi to oily) jadi lembab dan kenyal ... bener bener 1 bulan full balikin kulit lembab sehat ...skin barrier makin kuat kayanya semenjak make serum ini .. btw aku uda botol ke 7 saat ini hehehe ... luv!
Recommends this product