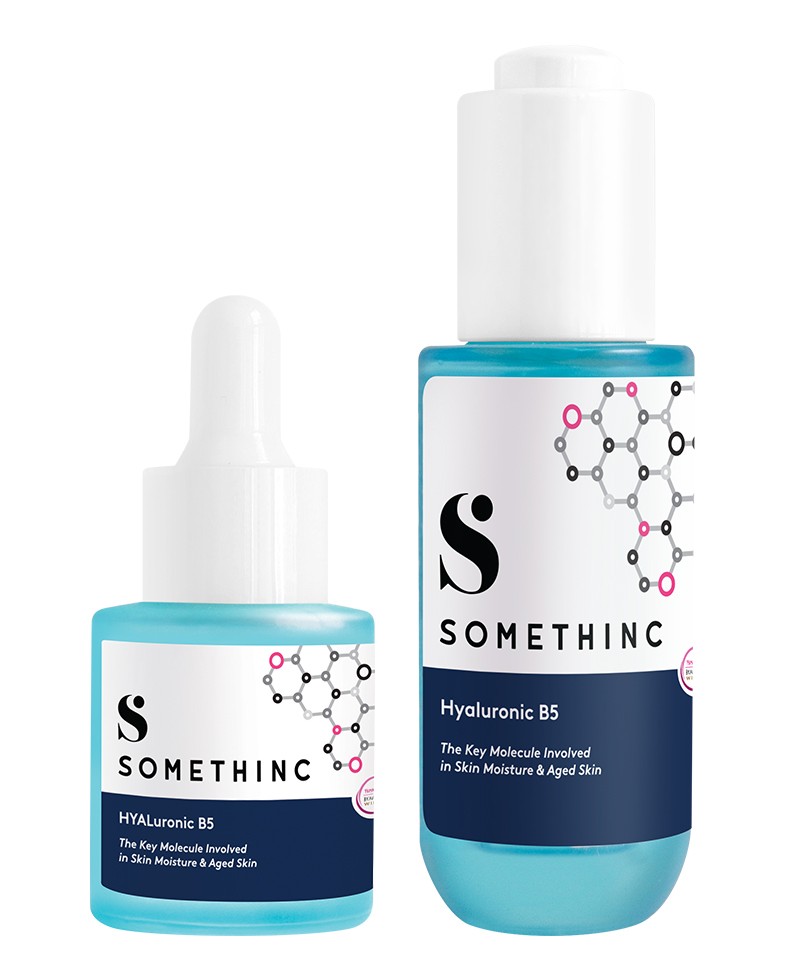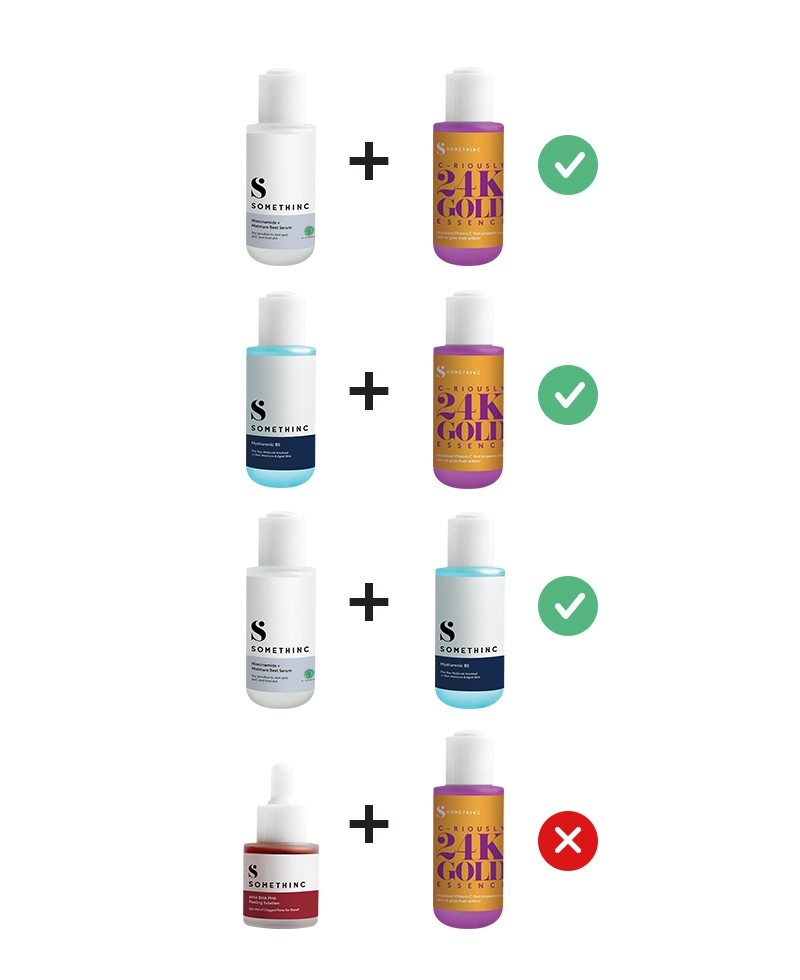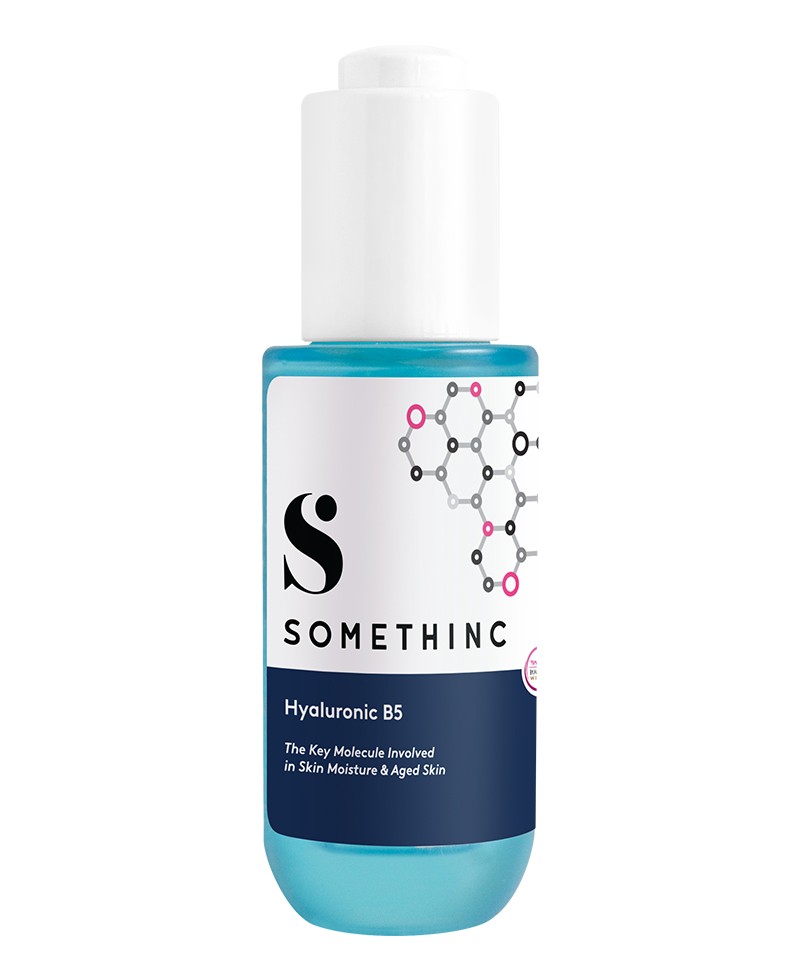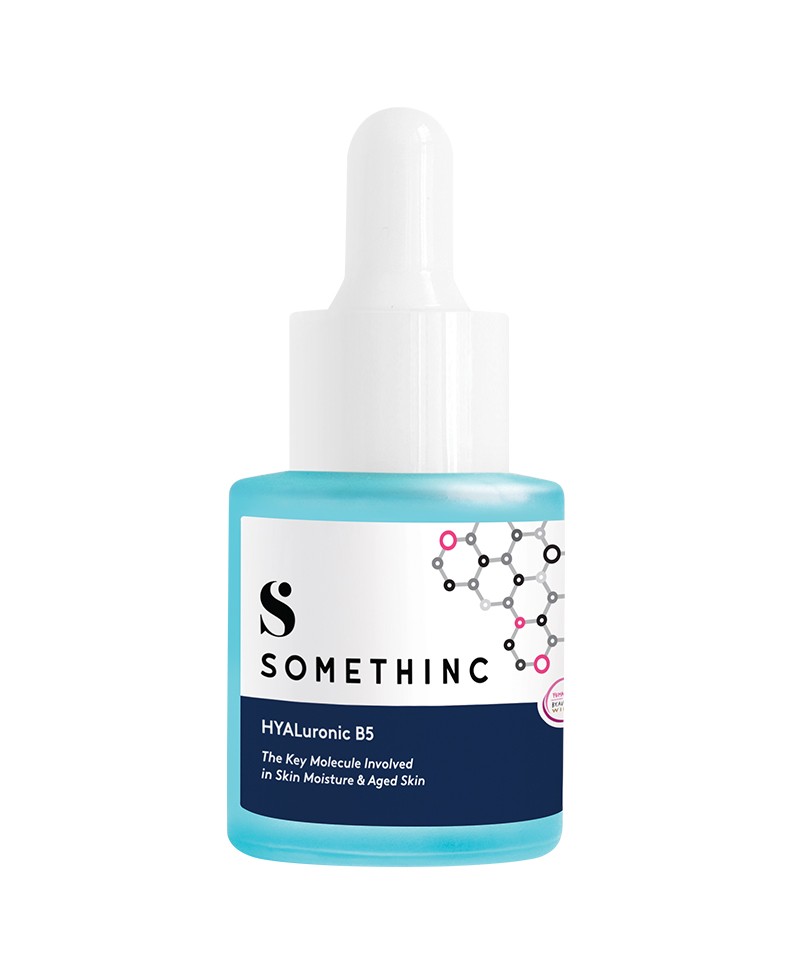 HYALuronic B5 Serum
Rp 115.500
20ml
The Key Molecule involved in SKin Moisture & Aged Skin
Key Ingredients: 2% Hyaluronic (Full Active Ingredients) + B5
Description:
Promotes a Maximum Moisture, Helps Soften & Brighten Dull Skin, & Make the skin looks more Supple and Healthy
=========================================
Molekul utama yang memegang kunci kelembaban kulit, anti kusam, & anti penuaan dini.
Memberikan kelembaban maksimal pada kulit, Melembutkan & Mencerahkan kulit yang kusam sehingga wajah tampak glowing, Membuat kulit menjadi kenyal & sehat, & Mencegah produksi sebum/minyak berlebih.
For: All Skin Type
NA18200101082
Read more
Skin Result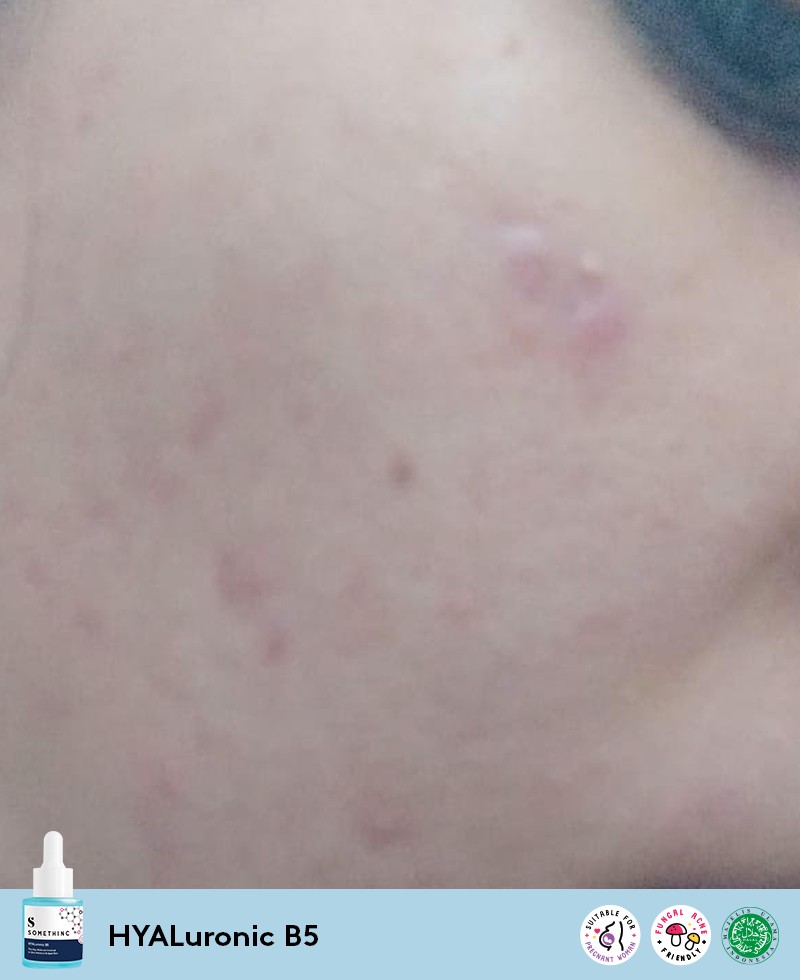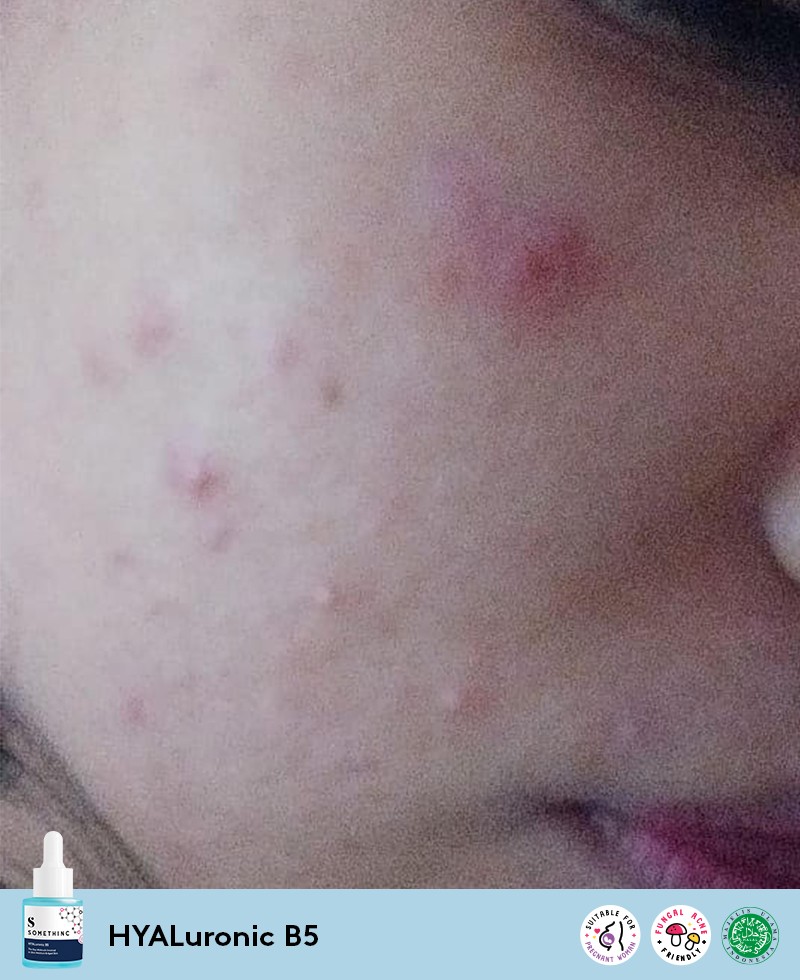 Application Tips
How To Use:
- Use dropper to apply 5-10 drops.
- Slowly massage the serum onto cleansed face.
- Suggestion use 3x times everyday (Morning, Afternoon, & night)
- Use a product over at least 6 weeks to notice a difference.
Ingredients
Aqua, Allantoin, Disodium Edta, Butylene glycol, Glycerin, Hydroxyethylcellulose, Hyaluronic Acid, Panthenol, Glutathione, Vitis Vinifera Seed Extract, Phenoxyethanol.
Q&A
Apakah ada kandungan fragrance dalam serum ini?
Kami sudah men- take out kandungan fragrance dalam seluruh produk kami.
Berapa pH dari Somethinc HYALuronic B5 Serum?
pH 5.5
Adakah kandungan yang harus dihindari saat menggunakan HYALuronic B5 Serum?
Tidak ada. Seluruh kandungan lainnya aman digunakan bersama dengan Somethinc HYALuronic B5 Serum ini.
Serum ini diaplikasi diurutan ke berapa yah dalam skincare sehari-hari?
Urutan pemakaiannya adalah Cleanser, Toner lalu Serum. Penggunaan Serum dapat dilayering hingga 3jenis.
Apakah aman jika dipakai setiap hari?
YES, serum ini dianjurkan untuk dipergunakan setiap hari, sehingga kelembaban kulit terjaga & terhindar dari kekeringan / dehidrasi.
Jika kulit aku berminyak, apakah boleh pakai HYALuronic B5 Serum?
Sangat Boleh & dianjurkan. Tipe kulit jenis apapun tetap butuh kelembaban sehari-hari.
Apakah produk Somethinc sudah Halal dan terdaftar di BPOM?
Iya produk Somethinc telah terdaftar di BPOM dan mendapatkan sertifikat Halal dari MUI.
Apakah produk ini aman untuk Bumil / Busui?
Aman dan bisa banget karena skincare kita telah diapprove BPOM untuk takaran dan formulasinya. Tapi aku suggest untuk tetap konsultasi ke dokter kandunganmu tentang kandungan dalam produk ini. Takutnya muncul alergi ketika hamil / adanya perubahan hormon.
5.0
Write a Review
serum terenak buat kulitku yg kering
ini serum terthe bestku.. ngbantu banget nglembabin kulitku yg lagi super rewel nan kering.. kulit jadi lebih lembut n lembab
The Best ?
karna kulit saya super duper sensitif, somethinc HYALuronic B5 ini udah cocok banget, beda dari yang lain tentu nya. dimuka enak banget, bikin halus melembabkan, gak lengket dan gampang menyerap. next restock nya jangan pake lama yah, ready stock terus yah, hehe.. Thx ?
Recommends this product
Dwi Hardiyanti
02/12/2019
Ini pelembab bintang 5
Pertama kali pake'... di kulit sy langsung terasa lembabx dan kulit jd bener2 halus, wajib coba dan gk bikin kecewa... bangga sm produk lokal... ???????????? Kapan restock??? ????????????
Recommends this product