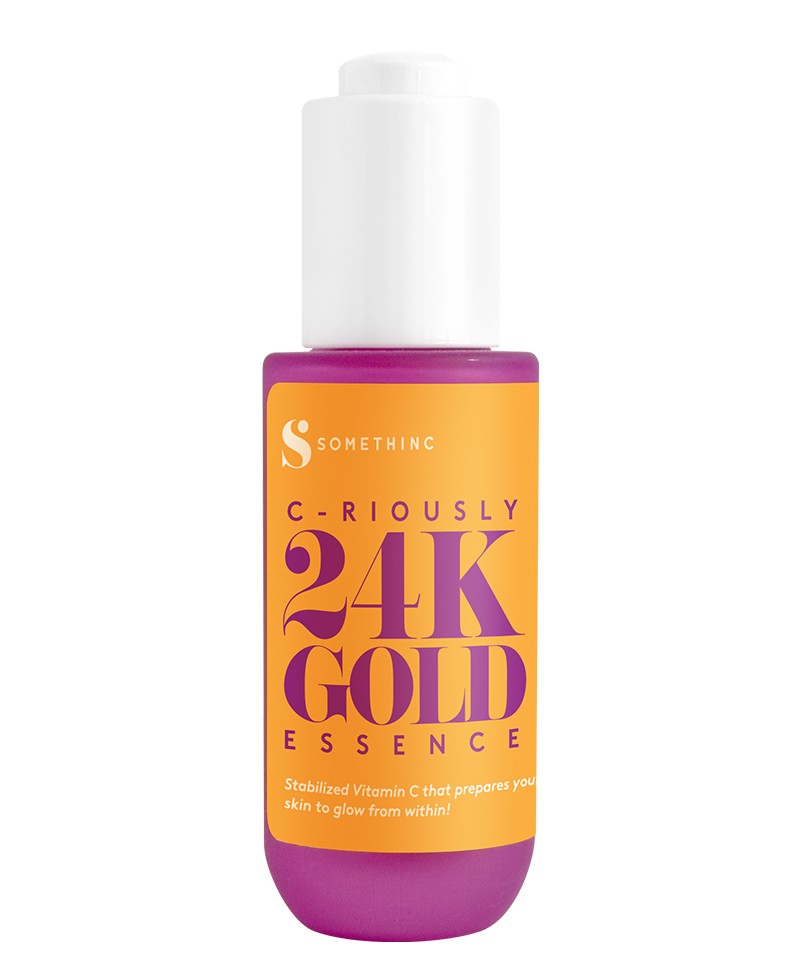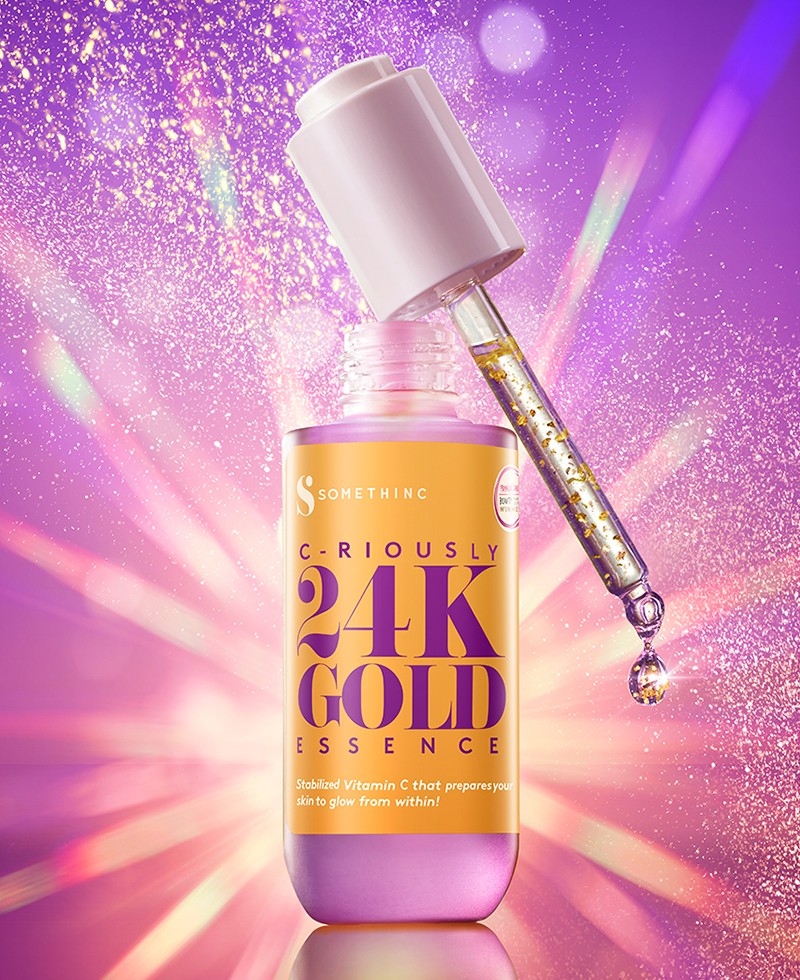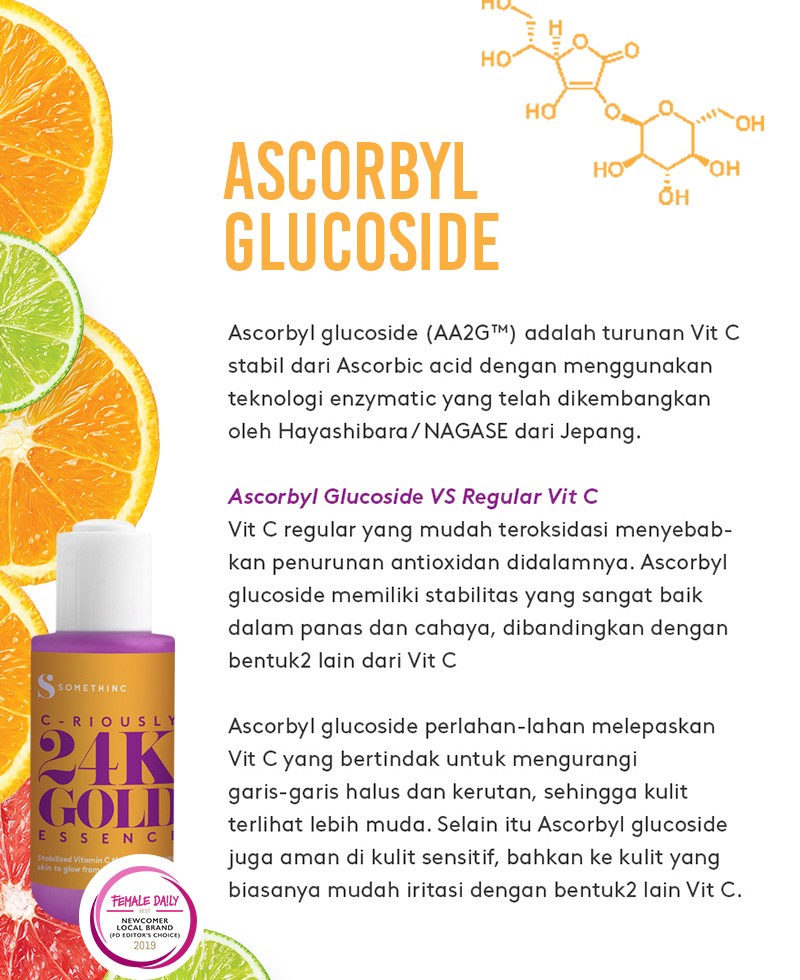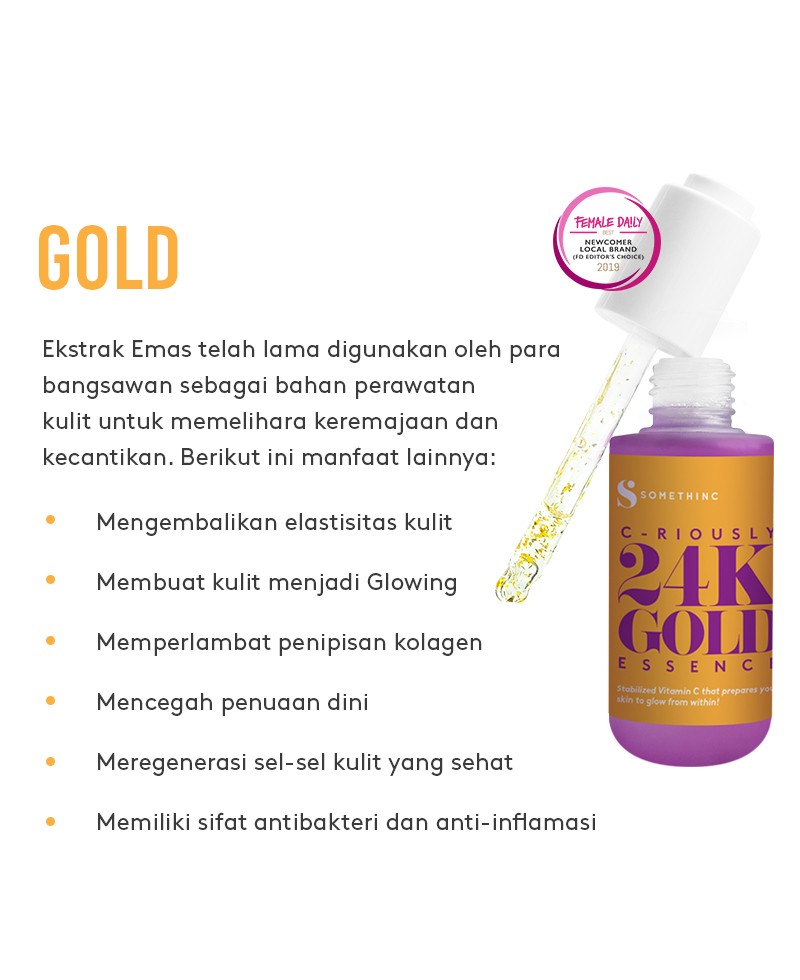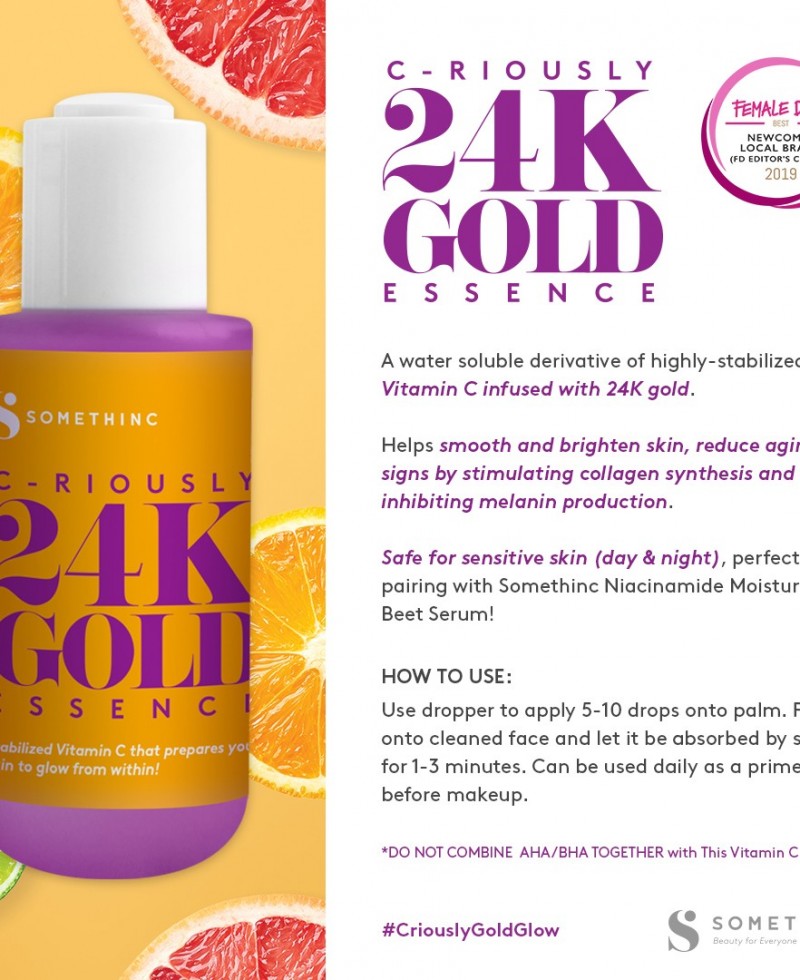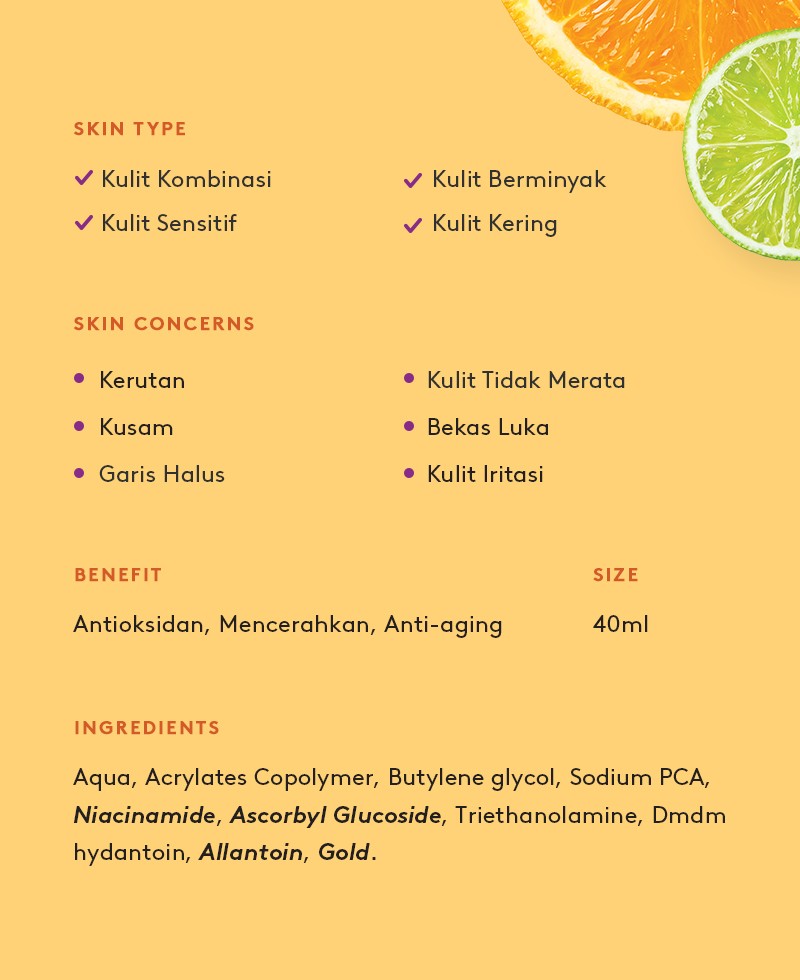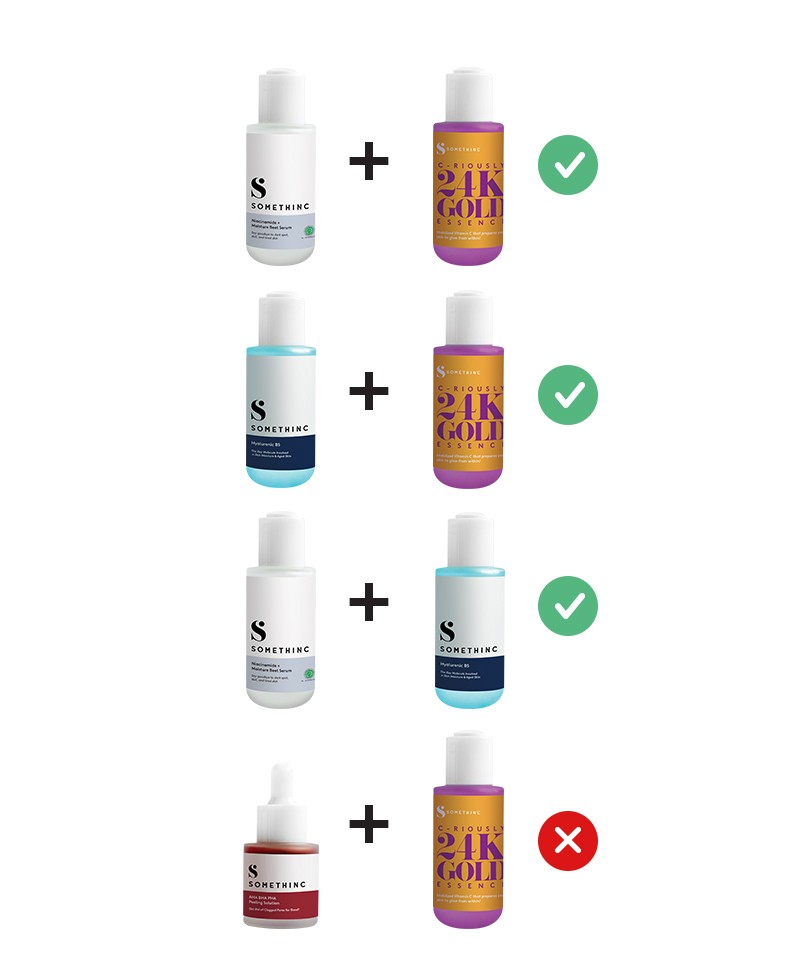 CRIOUSLY 24K GOLD Essence (40ml)
Rp 225.500
(Stabilized) Vitamin C prepares your skin to glow from within!
A water-soluble derivative of Vitamin C, high-stability, & safe for sensitive skin.
Infused with 24k Gold, preserve key substances skin needs to look smoother, visibly target dullness, uneven tones, brighter, and younger.
With a Light texture & not easy to Oxidize, this Vitamin C applies smoothly to the skin, delivering antioxidants that help to brighten, Fight UV rays, and reduce signs of aging (anti aging) by stimulating collagen synthesis and inhibiting melanin production.
Safe for sensitive skin ( Day & Night) & would become an Extraordinary if you pair it with Somethinc Niacinamide Moisture Beet Serum
pH 5-7
NOTE: DO NOT COMBINE WITH AHA/BHA TOGETHER with This Vitamin C. Jika ingin menggunakan retinol, harap gunakan Somethinc HYALURONIC B5 juga untuk memberikan extra hidrasi pada kulit.
NA18201900122
Read more
Skin Result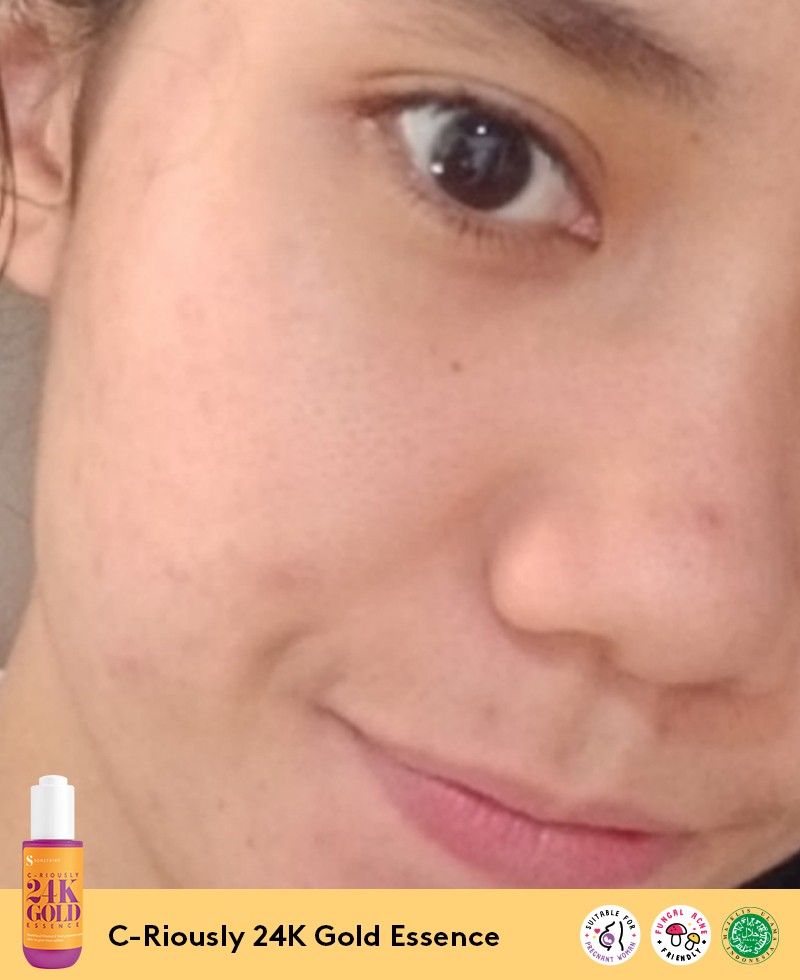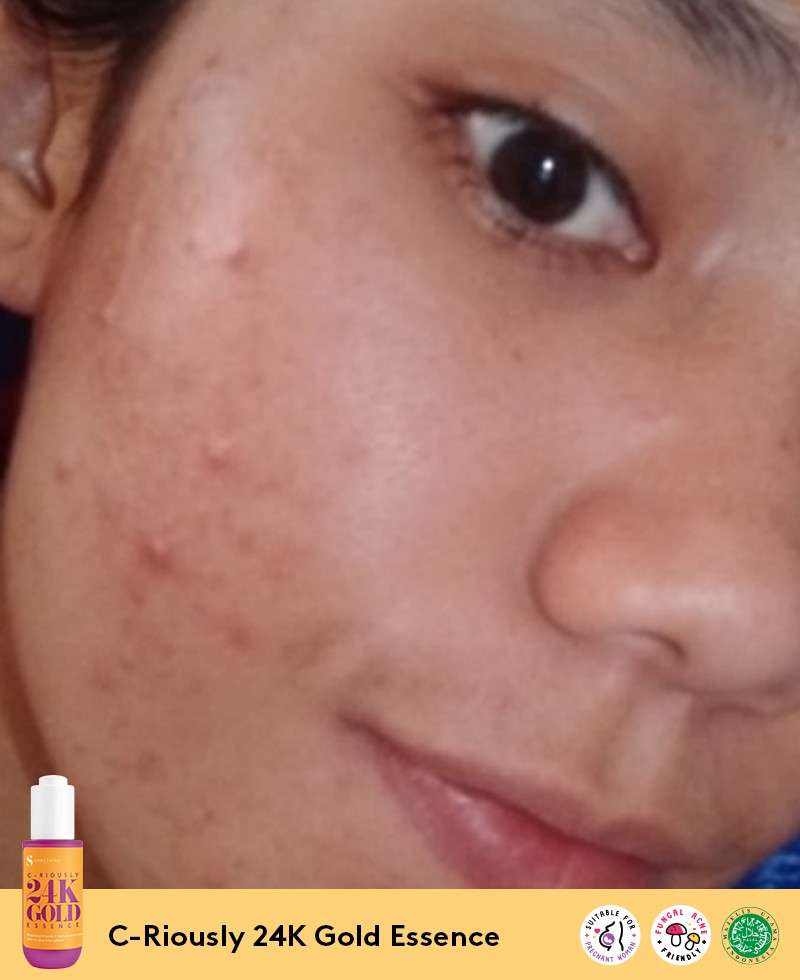 Application Tips
Setelah menggunakan toner, Tuangkan Criously 24K Gold Essence secukupnya (5-10 tetes) ke telapak tangan & tepuk perlahan pada kulit wajah yang sudah dibersihkan.
Biarkan menyerap selama 1-3 menit, lalu lanjutkan layer berikutnya menggunakan Somethinc Niacinamide + Moisture Beet Serum.
Dapat digunakan sehari-hari sebelum makeup, pagi & malam hari.
Ingredients
Aqua, Acrylates Copolymer, Butylene Glycol, Sodium PCA, Niacinamide, Ascorbyl Glucoside, Triethanolamine, Dmdm hydantoin, Allantoin, Gold
Q&A
This CRIOUSLY 24k GOLD ESSENCE is more Stable & Encapsulated? What Does It Mean?
CRIOUSLY 24K GOLD ESSENCE uses Ascorbyl Glucoside, a vitamin C family compound which is a derivative of Ascorbyl Acid & has a high level of stability, is more powerful and not easily oxidized to yellow or grey, and pH that is more balanced with skin pH (5-7). so this Vitamin C has a level of acidity that is not so high & safe for use even though sensitive skin.
"My skin is sensitive, it hurts when I applied vitamin C normally"
Don't Worry! Vitamin C is Ascorbyl Glucoside, has an acidity level according to the skin's pH (pH 5-7), so it won't break your skin :) With a chain that is more stable, & not easily oxidized, this product is safe to use even for sensitive skin!
Are there any other skincare ingredients that I should avoid while using this CRiously 24K Gold Essence?
For Vit C it is better to avoid layering with AHA and BHA. You can swatch AHA BHA for the night / 2 days, while vitamin C for the day & in the morning. Because Vitamin C we used is Ascorbyl Glucoside (Has a pH of 5-7 like skin pH), it is permissible to use it together with Retinol.
Also, use Somethinc HYALuronic B5 Serum if you feel you need extra moisture again.
How do you apply this essence to your daily skincare?
The order of use is Cleanser, Toner, Layering Serum, then Essence. Continue with Moisturizer (can be skipped as needed) & Sunstick for sun protection.
Is the product safe to use every day?
CRIOUSLY 24K GOLD ESSENCE is safe to use every day (Day & Night), and can be used as a makeup primer to provide suppleness, hydration, & brightening to the skin.
Are Somethinc products already Halal certified and already registered to BPOM?
Yes, Somethinc products have been registered to BPOM and received a Halal certificate from MUI but unfortunately, some new products are still in process & will come out after the audit is complete :)
Is this product safe for pregnant women/breastfeeding moms?
The ingredients that we have formulated already received BPOM standard approval, so our products are safe for daily use. But considering that pregnant women sometimes have allergies to certain things & hormonal changes, it's better to consult the ingredients in your skincare products to an obstetrician.
4.8
Write a Review
Essence-nya sultan!
Aku belom pernah pake skincare yg kandungannya Vit C. Pertama pake ini, aku agak takut breakout tapi ternyata aman banget! Kulitku juga berangsur membaik. Tiap pake ini, aku berasa sultan karena ada gold flakesnya. Gemes banget.
isabella sindhu
10/10/2020
rekomen banget
seneng banget pake criously 24k gold essence ini. teksturnya spt gel, tp cepet banget ngeresepnya dan bikin kulit jd super halus. bisa buat jd primer juga. cuma sayang kemasannya kurang mewah ????
Recommends this product
Nova Indah Sari
23/09/2020
Somethinc C-Riously 24K Gold Essence
Packagingnya cantik banget! Dan higenis, karna pakai pipet gituu. Produknya cepet menyerap dan keliatan banget lembabnya di kulit setelah pakai produk ini karena mengandung vitamin C. @fimeladotcom @socia.ety @somethinofficial #sociaety #sociaetyxfimela #sociaetyxfimelahood
Recommends this product
Sheilla Andriani Rizky
13/09/2020
Best essence!
Ini produk enak banget dipake dimuka. Emas2nya nyata jad ngerasa cantik aja habis pake ini
Recommends this product